Love it or hate it, the unicorn food trend has lasted way longer than anyone would have predicted. From toast and fraps to hot chocolate, it's a wonder we haven't started sweating food coloring by now.
Still, it's a fun trend and the food is all super cute. I think it's perfectly okay to indulge in such a treat every once in a while.
Take the Unicorn Frappuccino: People were freaking out over the calories, but it wasn't any worse than some of the regular fraps on the menu. As long as you weren't gorging on an entire venti every single day of the promotion, you were probably fine.
I even had one. It tasted like purple.
Be honest: At least once in your life — and probably more than that — you've felt exactly like this unicorn.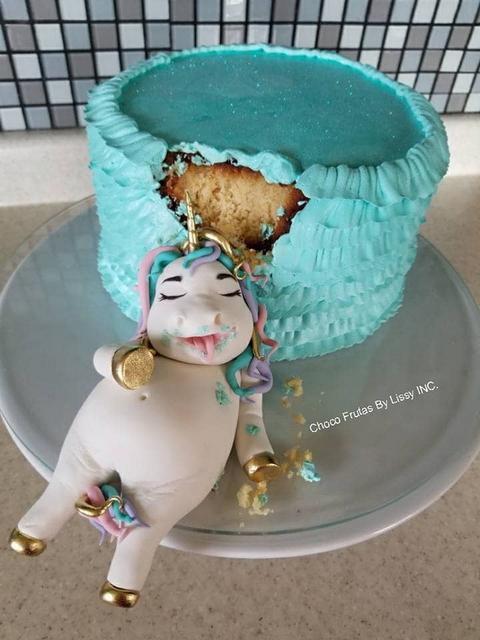 That's probably why this cake by Choco Frutas by Lissy is so hilariously on point. Like, it almost bypasses funny to fall into the realm of "that's too real…"
Check out these pics of the cake! It's just the cutest!
It's absolutely me after every birthday party I attend.
And yet, even bloated and covered in frosting, the unicorn manages to remain majestic.