Have you ever looked at a bunch of chocolate crossiants, and seen a whole lot of sloth faces staring back at you? Have you ever looked at a potato and seen a seal? Or, have you ever looked at a picture of Madonna and thought to yourself, she looks just like a frog sitting down? Nope, neither had we. Yet, we have to admit, that when placed alongside pictures of the things they apparently look similar to, the below 15 things actually do look similar to each other. Do you agree? Take a look for yourself!
This part of a floor heating unit looks like an AT-AT Walker.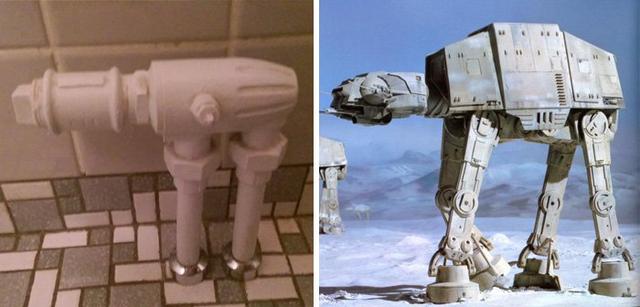 This duck's bill looks like a wolf.