This is one of the most entertaining shows that we have ever had the privilege of witnessing. All that was missing were a few backup dancers! While you might think that we are talking about the latest trendy show on Broadway, we are actually discussing air travel. Southwest Airlines and one of their customers recently came together for a special show that is receiving all sorts of rave reviews.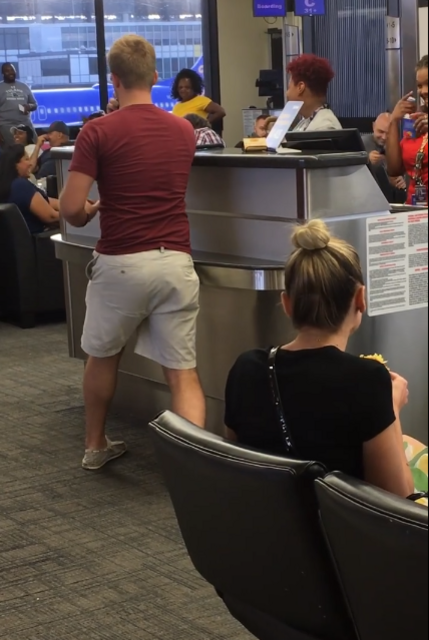 A video that was taken of a recent passenger has gone viral. It did not go viral because he was complaining or because he was unhappy in any way. He did decide to make his voice heard, though! The story takes place at Louis Armstrong National Airport. A fun loving gate crew decided to put an unusual twist on the typical boarding process. The results have to be seen in order to be believed.
The Southwest crew told the passengers that were present that they would need to sing if they wanted their questions answered. They probably expected a slight chuckle or two, but we are sure that they never could have expected what actually took place. One special passenger decided to go for the gusto. They swaggered forth and made the intercom their own.