There are no accidents in life and oftentimes we cross paths with others who end up leaving a major mark on our world. When an Alabama police officer was on a routine trip to the grocery store to pick up some items for prisoners, he noticed something about the young man who was working at the checkout counter. The teen's shoes were so worn that they were falling apart and he had duct tape wrapped around them to keep them together.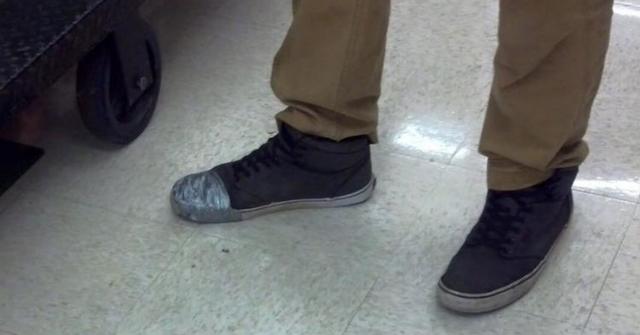 At first, Cpl. Sebastian Goldman thought that it was a new fashion statement that teens were into. The tape was wrapped around the front part of the shoes where the toes are.
"I looked at him and said: 'What's up with duct tape? Is that something all the kids are doing? A fashion statement?'" Goldman said.
The 19-year-old employee told the officer that he had ripped his shoes at work and he was planning on buying a new pair once he got paid.
Goldman proceeded to ask the boy what his size was before he left the store. He went about his businesses delivering the goods to the inmates and then he made a special stop at the Shoe Department in Hueytown. He purchased a pair of shoes for the young employee and went back to the grocery store to deliver them.
"I said: 'Man, here you go. I didn't know if payday was Friday or two weeks from now,'" Goldman said. "He said, 'What do I owe you?' and I told him to just pay it forward."
And with that one kind gesture, Goldman made the boy's day.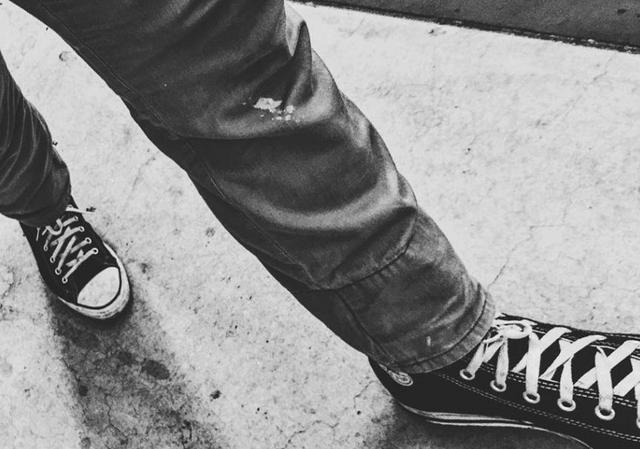 When local resident, Angela Roach Scory heard about the officer's kindness she decided to share it on Facebook, giving him a shoutout that he deserved. The post said the following…
"Special shout out to Hueytown Police Officer Goldman. Today he saw a young man with duct tape on his shoes at Food Giant and bought him a new pair of shoes! Everyone at Food Giant this morning was in tears when he brought them to the young man!!!! Way to go Officer Goldman."
Police officers are typically driven to the force so they can be of service to others, and this was the perfect example of an officer helping another person in need.
"Like so many officers, one of the things that attracted Corporal Goldman to police work was the chance to help people. I am pleased and proud of what he did, but not surprised," Hueytown Police Chief Chuck Hagler said in response to the viral post. "Good people act when they see a person in need and most police officers that I know are fundamentally good people."
Commenters shared their praise for Goldman's kind gesture…
"God bless both the officer and the young man! Both are hard-working, responsible males and good role models."
And others were impressed with the boy's work ethic…
"This is a hard-working young man you can tell he is not spoiled. Willing to work with his shoes taped up! Bless him and the police officer."