It seems that sentiments like "never give up" and "don't quit" are common pieces of advice from parents, friends, teachers and other authority figures. Now, most of us listened to this advice about 50 percent of the time growing up, but these 13 people seem to have really taken that advice to heart. It's good to persevere, of course, but sometimes you really have to know when to quit. It's pretty safe to say that these guys have no idea when to call it a day. But, still, you have to admire their tenacity! Luckily for us, this has led them into some rather humorous situations. Take a look!
This guy who's not giving up on avoiding delivery charges.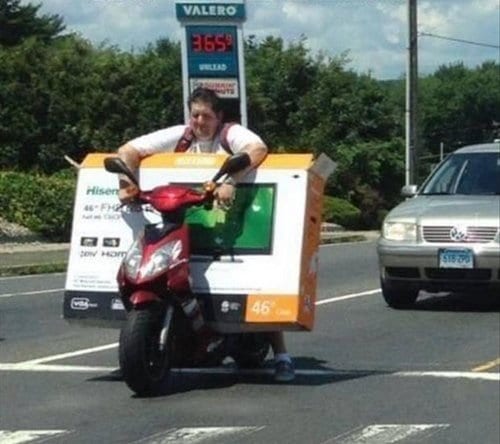 This person who's not giving up on their dreams of having a refrigerated van.