A little-known auction sale has made South Bay couple Michael Cheng and Tina Lam the owners of one of the most prestigious streets in San Fransisco. The couple won the auction for Presidio Terrace, which is a long and oval private street that's lined with 34 mansions, each worth several millions. The price they paid for the street? About $90,000.
The reason for its sale was due to the long unpaid tax bill. In the 181 private streets in San Fransisco, the homeowners association is required to pay a $14/year property tax bill. In the case of Presidio Terrace, the tax bill was neglected for three decades, causing the amount unpaid to reach $994.
In 2015, the city's tax office put the street up for auction in an attempt to earn back $994 for the unpaid taxes. At the time, Cheng and Lam were eyeing real-estate opportunities. When they came across this opportunity they pounced. The bidding started off at the $994 mark but Lam and Cheng eventually beat out the other bidders with the final amount of $90,100.
The purchase of the street means that Michael Cheng and Tina Lam now own the sidewalks, the street itself and other areas of "common ground" in the private development.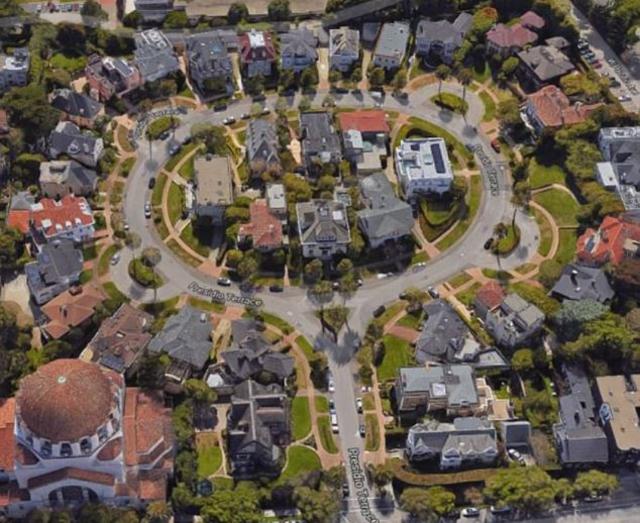 Since the purchase in 2015, the couple had been quietly sitting on the property while speaking to land-use attorneys to explore all of their options.