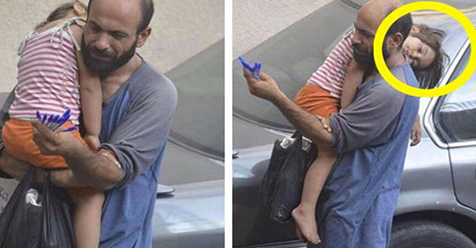 Food, clothes, and shelter are the three basic things needed to survive in this harsh world. And sometimes, it feels really disgusting to see a human being running after them. We all are well versed with Syria's situation these days. Recently, a picture demonstrating Syria's situation has gone viral and has set a lot of people's heart on fire.
A Syrian Refugee
Abdul Halim al-Attar, a Palestinian from the devastated Yarmouk refugee camp in Syria is the main hero in the viral picture. After being displaced by the conflicting situation around him, he from Syria with his family to start a new life. But, with a difficult phase of transition in life, his wife ended up in the mid-way of their crucial journey.

Fully Determined
Despite the fact that Abdul's wife had left him alone with his 4-year-old daughter, he was fully determined to not to return to Syria. He knew that there was no place for his little kid to grow peacefully.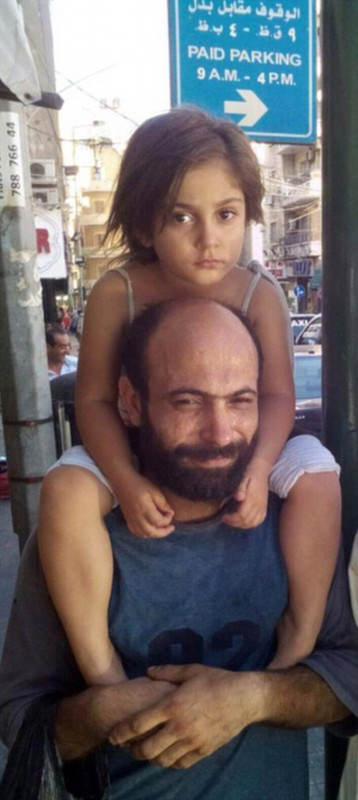 A Dedicated Father
In an attempt to support his family, Abdul, a single father did something extraordinary for his family. On the streets of Beirut, he was seen holding up pens on a roadside on the southern outskirts of Damascus while holding his sleeping four-year-old daughter, Reem.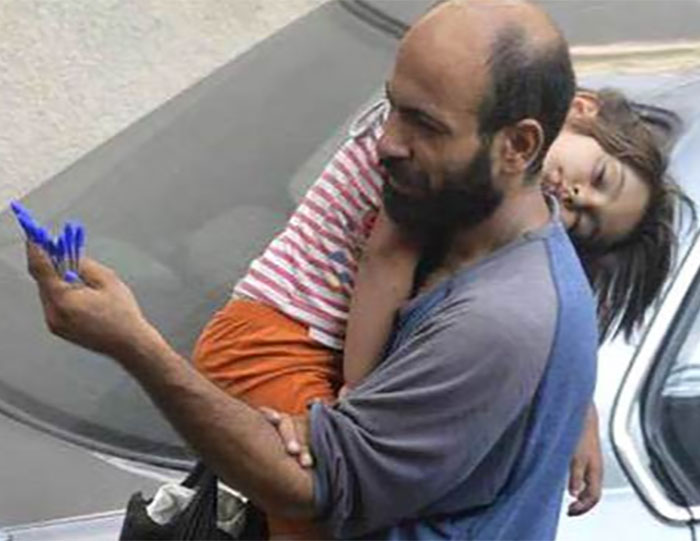 A Strange Helping-Hand
While following up his daily routine, one day a stranger, Gissur Simonarson captured a photo of Abdul carrying his daughter, Reem.
That stranger, being the founder of Conflict News posted those pictures on a crowd funding page to help spread the word about the duo with the hope of raising money for them online. And, suddenly the page got flooded with ample of requests to help that man.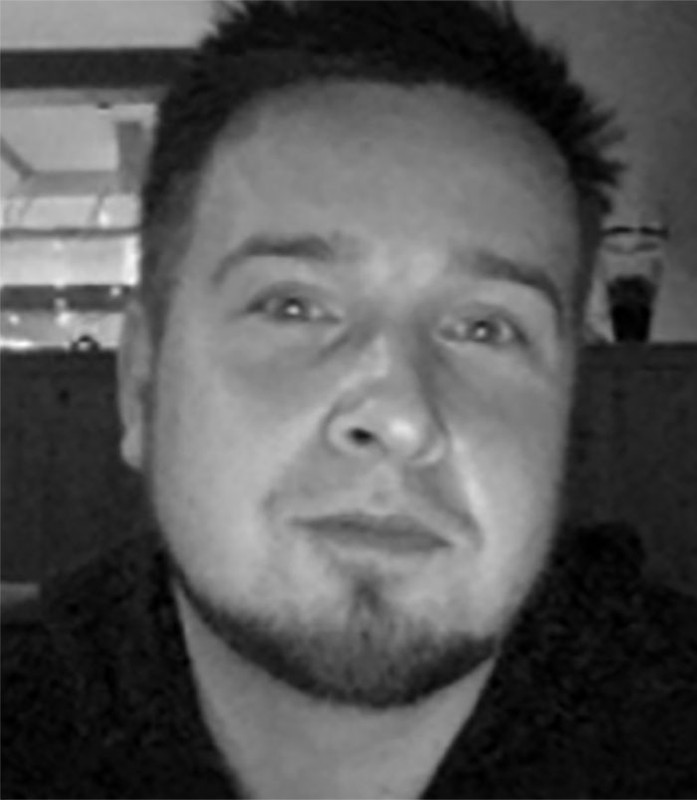 An inspirational Man
One such picture taken by Simonarson ended up changing Abdul and his daughter's life forever. Simonarson's fundraising effort successfully ended up raising over $200,000 to help the duo and similar new refugees in Lebanon.
This money changed everything for Abdul and he was able to provide food and shelter for his family.