If you ask your husband to look in the closet and pick your outfit, what do you think he will choose? A long red dress? A pair of jeans, sneakers, and a T-shirt? Or maybe a bikini?
We invites you to look at the results of an interesting experiment where Colin had to create looks for his wife, Caitlyn, for a whole week.


Like many women, I have a large wardrobe stuffed with things, and some of them I've never even worn. Nevertheless, quite often I thought I had nothing to wear. Then I decided to experiment and asked my husband to pick my outfits for a week.
His choices really surprised me.
Monday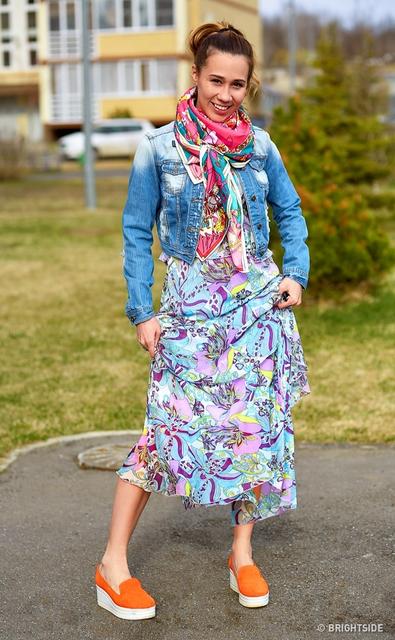 On Monday morning I was cautiously watching Colin exploring in the closet, choosing clothes for me. It was a responsible day: I had a meeting with business partners, and I needed to look the part. Several times I wanted to give up on this stupid idea, but he was so excited that I breathed out and waited for my sentence.
Yet I was afraid in vain. Of course, the chosen outfit isn't suitable for a business meeting, but, according to Colin, "everything's covered, no one will stare, and it creates a spring mood." Yet, believe me, everyone stared. I was wearing this all day, and I'm 100% sure I'll put this outfit on again. Moreover, I received a lot of compliments from colleagues for such a vivid image.