We all experience good days and bad days, it's just how life works. But, sometimes the bad things are just too much for any of us can handle. Fortunately, there are those who are experiencing far worse than any of us. Below we have a list of people having a bad day. Let's go check those out and maybe even wish them a "good luck" on their future days…and hope what happened to them doesn't happen to us.
I can't imagine how she's feeling right now. She deserves more than just a discount! She deserves to get free pairs of shoes after what her foot went through.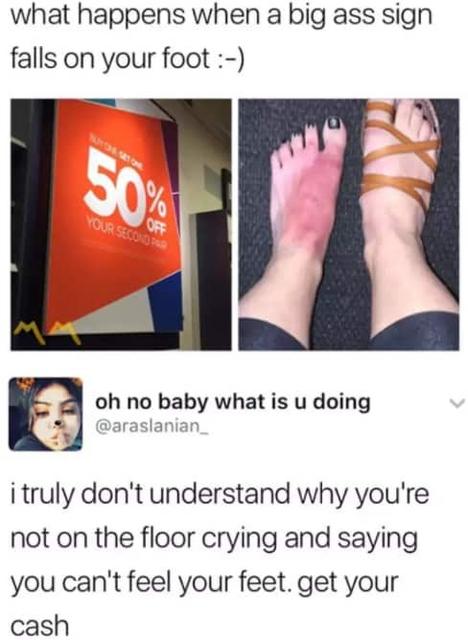 If I were really hungry, I'd probably pick all that up. Wouldn't you? At least this boring sidewalk doesn't look that boring anymore. Everyone can enjoy looking at that beautiful mess.