Imagine you took an important picture of your life, might be at an event, engagement or anniversary. Just after looking at the picture, you might have realized that someone in the background has photobombed it. What would you prefer to do with it? Quite obviously you will try to get it photoshopped from someone, isn't it?
One such incident happened with a couple who got their moments clicked but with a shirtless man in the background. They wanted to keep the picture as a memory in the album, so they decided to post their picture on the internet and asked different people for help to edit that shirtless man from the background.
Well, the internet being super fast responded to these guys immediately in a way they could have never imagined. Scroll down to see how people photoshopped the image.
Original Picture
One of the couple's friend posted their original image with a message on a social media group asking people to help them crop the shirtless man from the image without cropping the couple.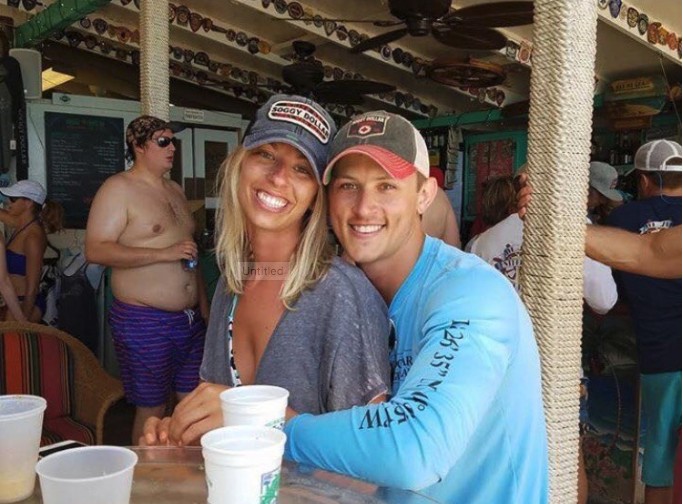 The Cute One
One guy converted that man without shirt into a cute dancing dolphin character. Frankly speaking, I would probably get this framed and keep it forever. Who wouldn't like dolphins dancing around in the picture like this?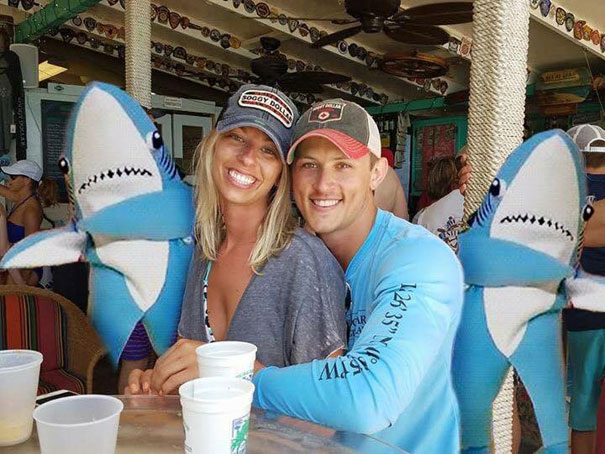 Mr. Bean Saved Them
Who would not want the most famous character of the entertainment world offering wishes to them?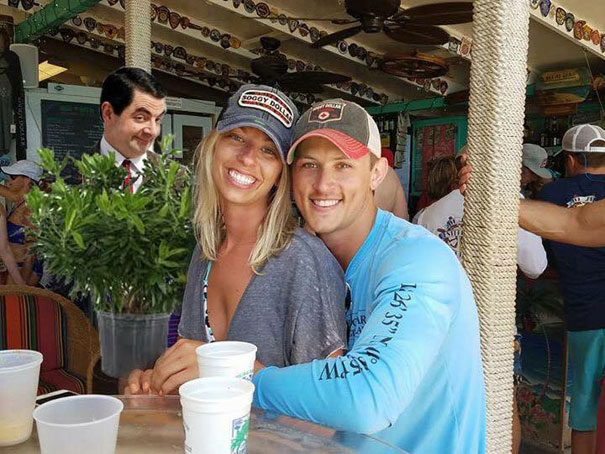 So Funny
I'm sure you too would laugh watching this hilarious editing done to the picture. Ha! Ha!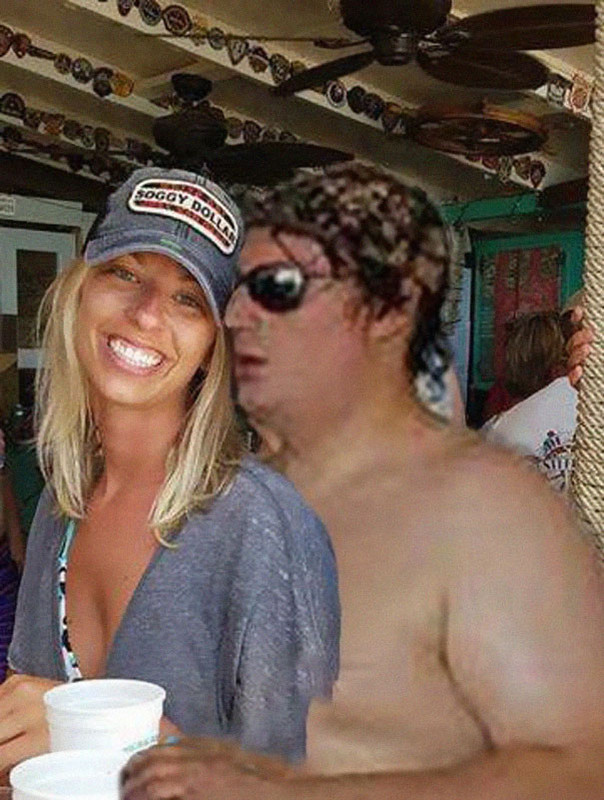 Problems Multiplied
One guy instead of removing that man from the background posted a picture with multiple versions of that shirtless man behind. This is so funny!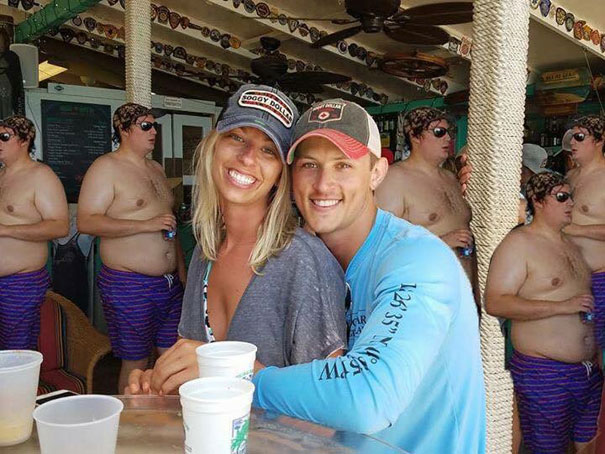 Talented Huskies
Seriously, I'm laughing so hard while watching this edited version of the picture. Huskies are very talented dogs, aren't they?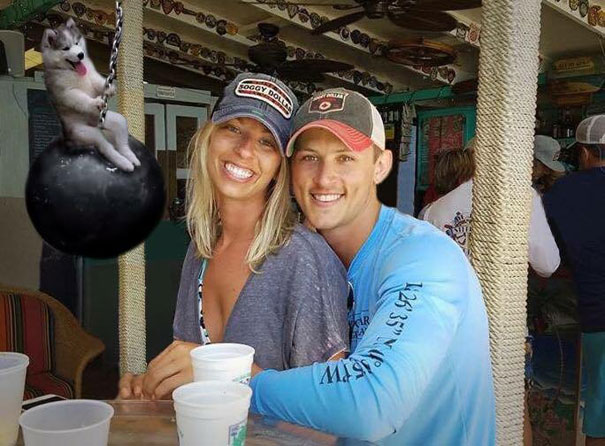 Cheers!
Leonardo DiCaprio is celebrating their engagement! CHEERS!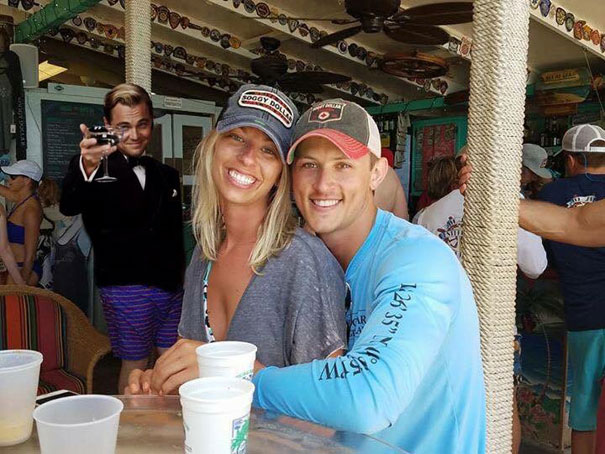 Another Photoshop Attempt Going In Vain

This is one of my favourite.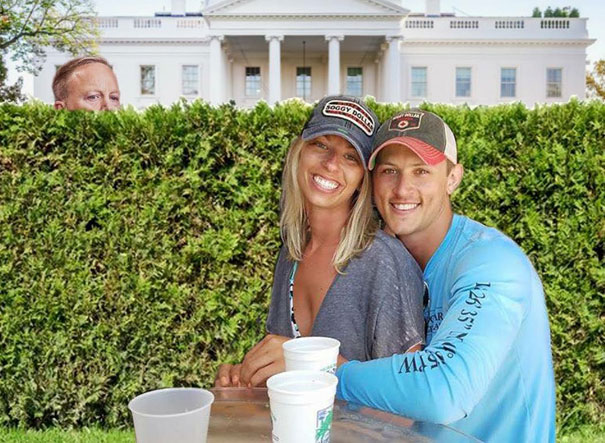 LOL!
This will surely make the couple remember their engagement picture forever.