Phedre Fitton had been with her husband, Nigel Fitton, since they were both 16 years old. But four years ago, the 69-year-old woman passed away due to ovarian cancer. But before she passed she had one final wish and that was for her husband to continue watering the plants in the bathroom.
The couple from Johannesburg, South Africa, had been together for the majority of their lives and their daughter, Antonia Nicol, said her parents were best friends.
Antonia said that her father was proud of himself for keeping the plants in such a great shape but apparently it was all a prank.
Antonia told Metro.co.uk: 'they were together since they were 16 years old and he was devastated when she died. So he just did what she had asked him to do.'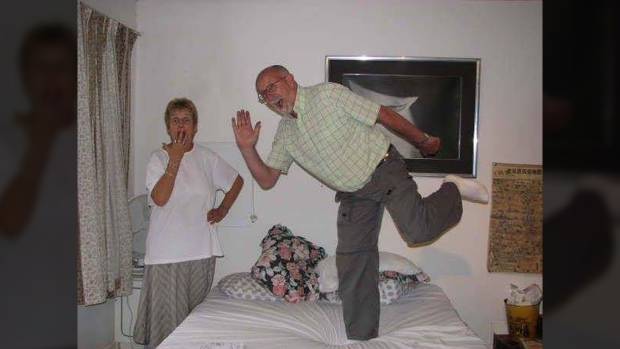 Nigel continued to keep his promise of watering the plants and in an interview with CTV News, his daughter revealed that he was even proud of his accomplishments.