When an elderly man or woman is forced to lay their spouse to rest, there is often a fear that they will die of a broken heart because they no longer have someone to care about. Keith Davison was once a district court judge and while the 94 year old man is obviously retired now, he found himself in need of a new activity once his beloved wife had moved on to a better place.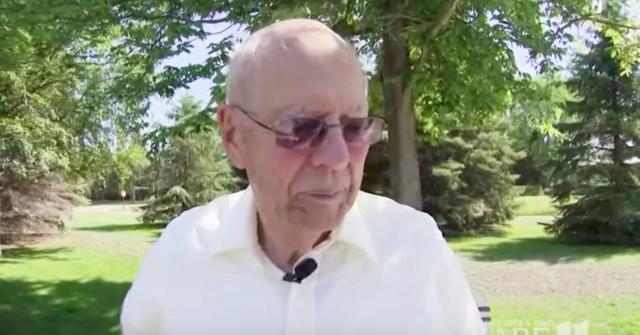 He decided that he would embark on a new activity that would not only benefit him, but also allow his neighbors to join in on the fun as well. Since his wife had passed away in April of last year, Keith said that his house felt very lonely without her. He needed to do something that would allow his home to fill up with noise and laughter again…..so he came up with an idea that seems obvious in retrospect.
Keith constructed a swimming pool in his backyard and the project was no small one, either. The pool is 9 feet deep beneath its diving board and 32 feet long. Once the project was complete, he opened his doors to the neighborhood and he knew that it would not be long before they showed up to partake in all of the summertime fun that such a pool has to offer.
The neighbors could not believe that anyone would ever do something so selfless and while Keith does have an open door policy for the usage of his pool, he does have one rule that he insists on visitors following at all times: no children are to swim at his house unless they are accompanied by an adult who is willing to keep a close watch.