Prepare to have your minds blown because 2018 is about to throw some impressive and innovative technology our way.
I'm not even kidding. I would purchase and use every single one of these nine inventions if I didn't have the crippling buyer's remorse that keeps me from buying the three newest iPhone models.
1. Alexa in the bathroom
By now, your Amazon Alexa is turning on all your lights and basically living her best life. Well, Kohler's new $1,200 mirror has Alexa built in and connects with other smart Kohler products for even easier bathroom use.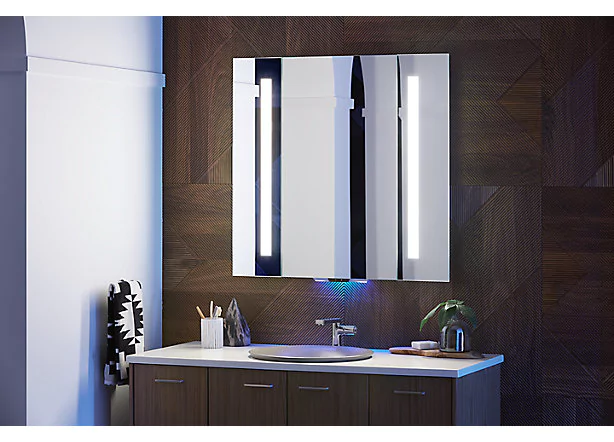 The mirror can do amazing things!
Like fill up your bathtub and start your shower with perfectly warm water, control odors, and wash your bidet on top of all the other functions Alexa has.