The Tsunami in Japan was possibly one of the most disastrous event that mankind ever had to face. The loss was humongous and the destruction was uncanny. here we show you 7 things that we found after the Japanese Tsunami.
The Soccer Ball
The ball that you see in the picture here belongs to the 16 year old Murukami. It was a good luck present by his friends as he was moving away. Months after the Tsunami, the ball was found in Alaska by a couple. Since the man was Japanese, he could translate the writing over the ball. The ball was later returned to Murukami.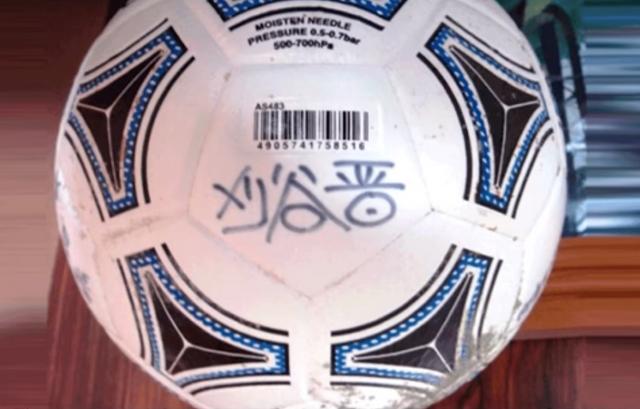 Harley Davidson
The super bike was discovered a year after the tragedy in a very dismal condition. It was found at Graham island, British Columbia, Canada.


A Rowing Boat
This boat which was named as Seagull was discovered in California years after the tragedy.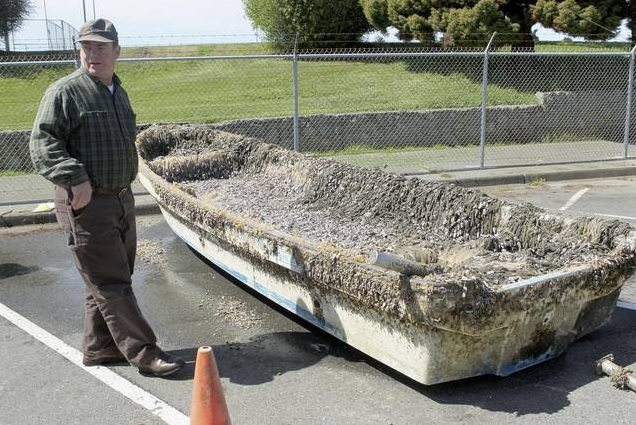 A Fishing Boat
Approx. 164 feet long fishing boat was discovered in British Columbia, Canada in March 2012. This boat got destructed in Tsunami.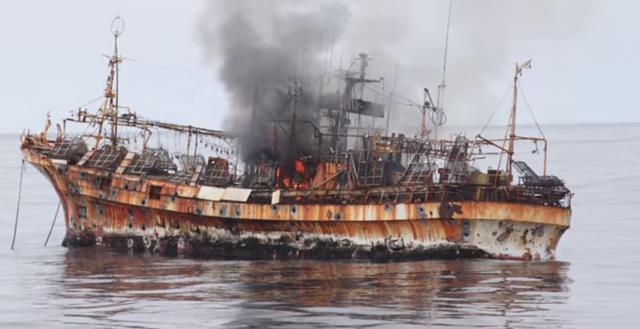 A Mystery Creature
Post Tsunami, a lot of weird stuff was found on the shores in Japan. This mystery creature was one of them. This is just the carcass of the dead whale.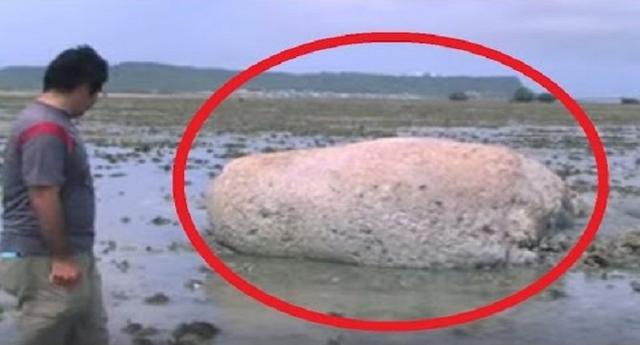 Various Trash

Post Tsunami, a lot of Trash was found on different shores in Japan, British Columbia, Parts of USA etc. It was kinda expected that the water will play home to a lot of trash on its way. Even today, it is visible in parts of beaches in Japan.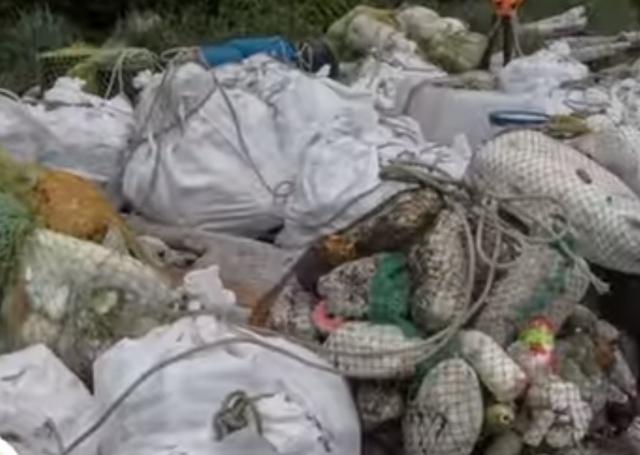 A House
This is one of the most powerful pictures you will ever come across that appropriately justifies the real strength of tsunami. this is someone's house that was discovered mid ocean. Can you imagine how many houses this Tsunami destructed?