Victor Lyalko, the acknowledged martial arts master, wrote a book where he described the most effective methods of self-defense to help women if they are attacked.
We chosen the easiest and most effective moves for different situations. Any woman can do these no matter how big or heavy the attacker is.
1. For starters, memorize the vulnerable places.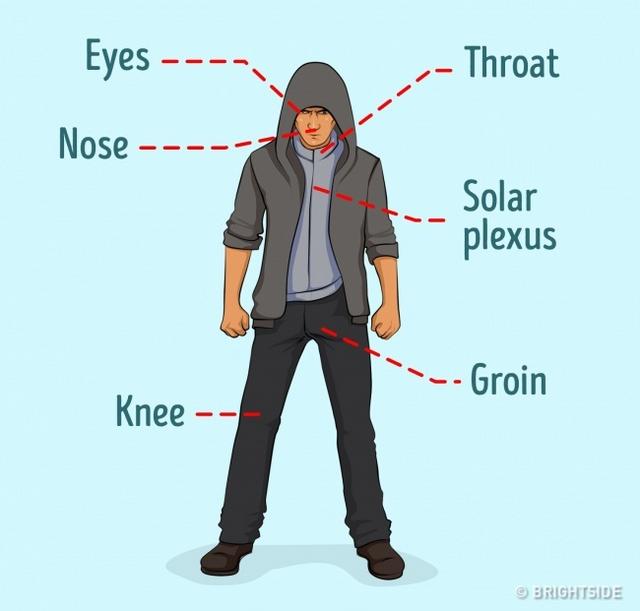 It doesn't matter how big or heavy your attacker is because you can beat anyone if you know where the most vulnerable spots are. The main ones are the eyes, nose, throat, chest, knees, and groin.
You can attack in any way you want, but to be on the safe side, you need to remember that the most effective moves are aimed at these areas.