As the photos roll in every single day, it's interesting to see how the different celebs react at different times. Some are always in good moods but it's easy to see when they have the rare day that they aren't. Here you will see some celeb's that decided to have some fun once they noticed the cameras.
Ashley Tisdale finds a great use for the teddy bear she was carrying. Place it in front of your face and they can't get pics of you!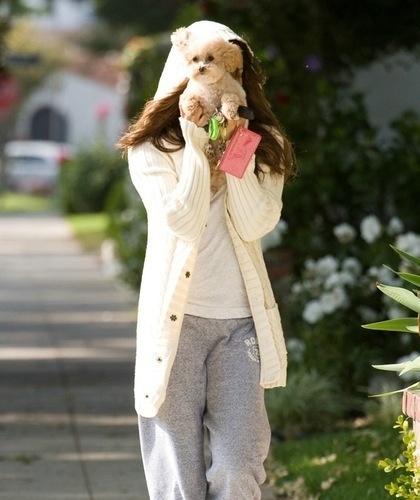 When Gosling saw the cameras he decided to have some fun by acting like a kid with his hands.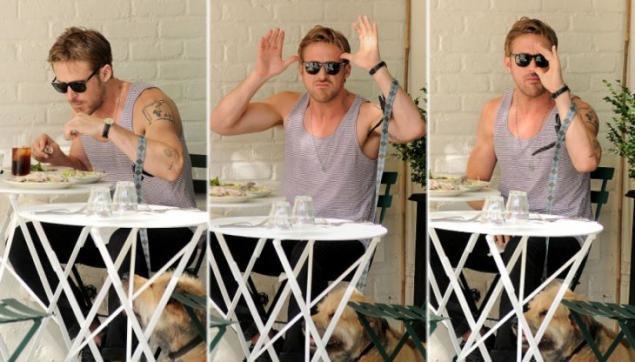 Ford decided to show of the arms that put the big box into his car. He isn't one of the baddest men in Hollywood for nothing!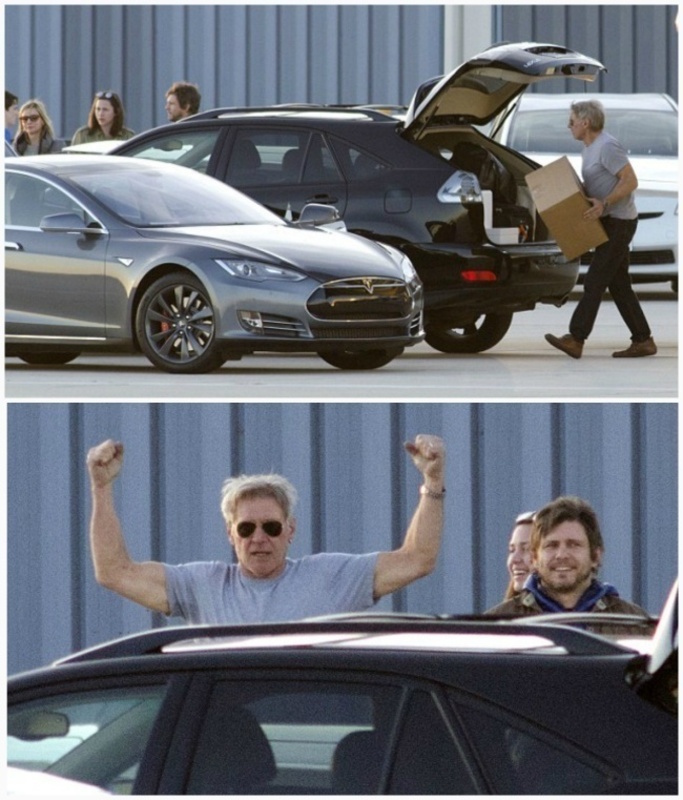 Butler decided to turn the tables on the cameras that are always following him.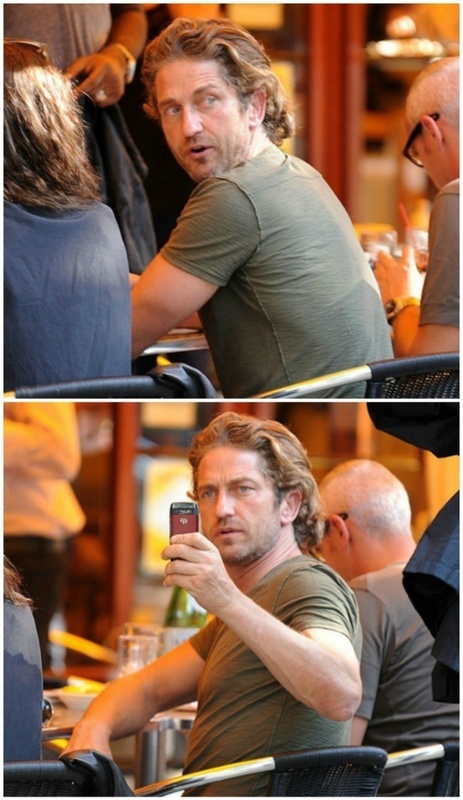 Uma Thurman doesn't seem too bothered at all and blows kisses to the photographers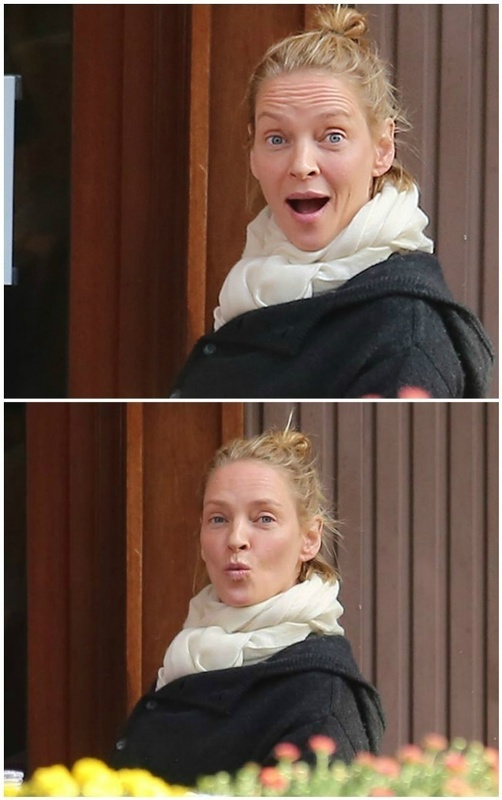 If Katy Perry didn't normally wear outrageous costumes this one might have worked to keep her out of the camera's eye.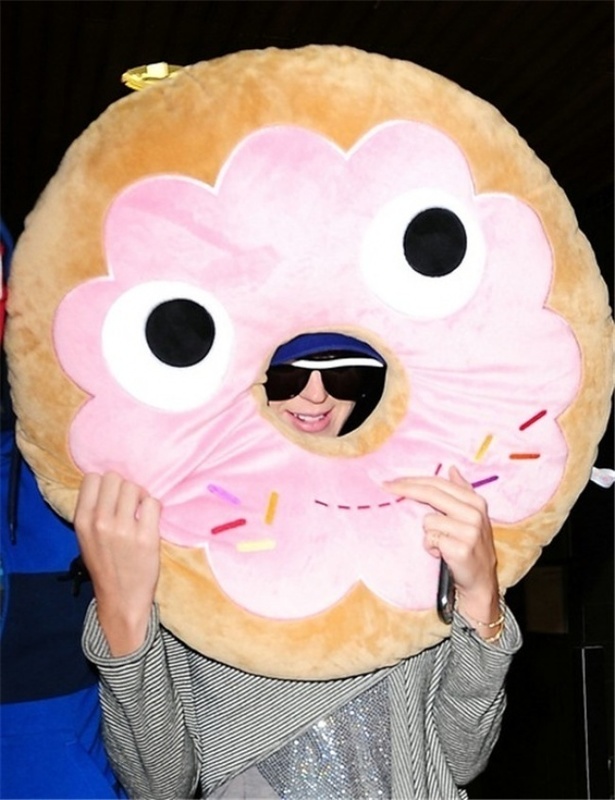 Emma Stone & Andrew Garfield decided to use their time in front of the cameras to plug people they think need help. Good idea!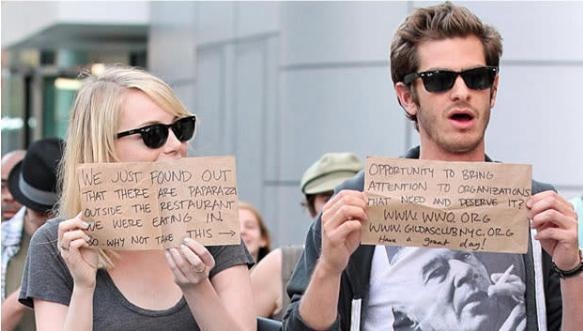 Here Hoffman tried to duck from the cameras in back of things that don't really work to his advantage.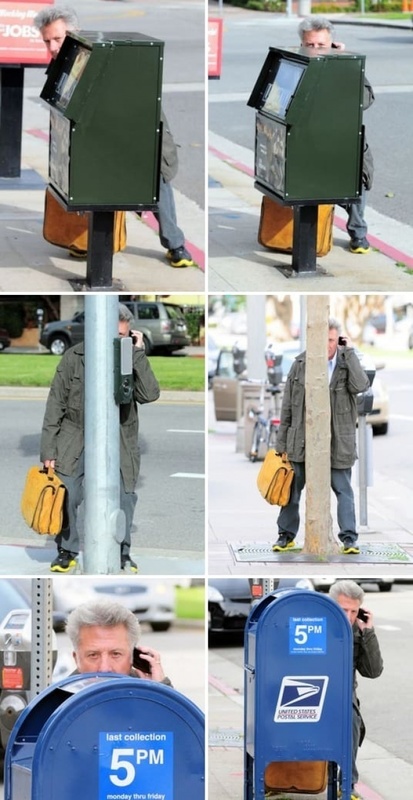 Sometimes there just isn't anything around to help your identity. In these cases you have to use whatever you might be able to find.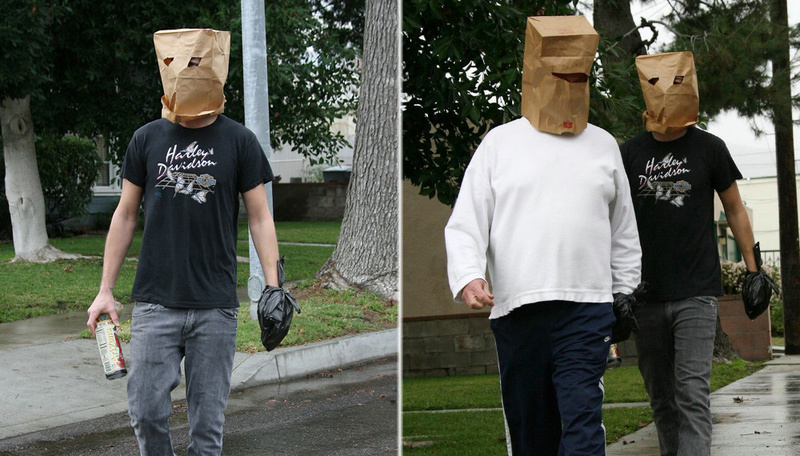 Grant Gustin decides to have some fun with the cameras when he sees them trained on him.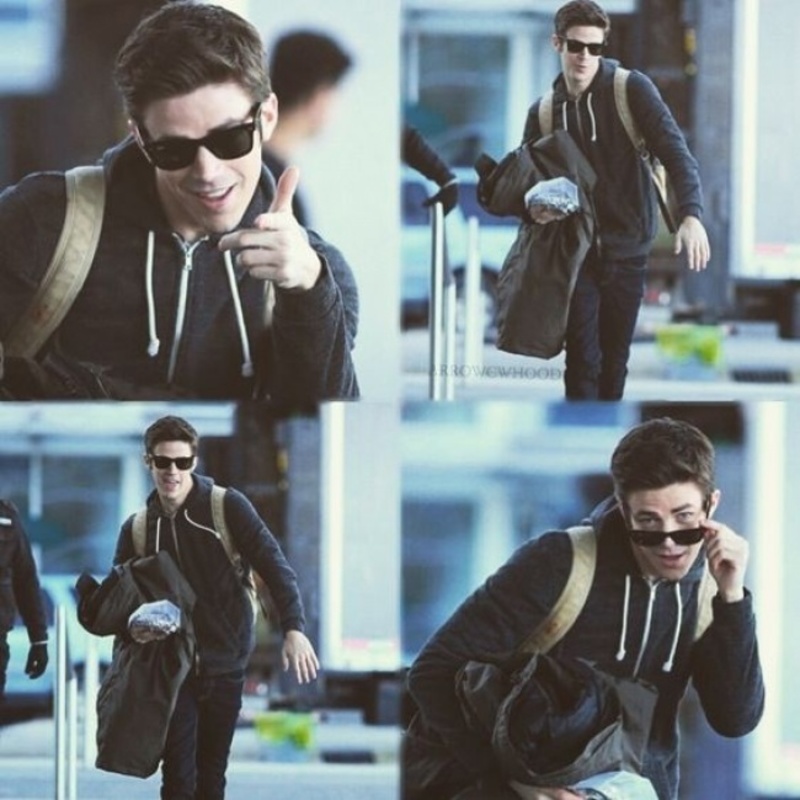 It's hard to tell if Bruce is angry here or having fun. The water seems to point at angry but the smiles says otherwise.