The life in North Korea sends chills down my spine because it is one of the most mysterious countries in the world. It's dark laws and the ban of foreign visitors except for ones having a highly regulated visa make many of us wonder about how life must be in North Korea. Taking pictures is prohibited in North Korea but Eric Lafforge visited this country like for six times and bought back with him pictures giving us an insight of North Korea. Check them out.
STATUE OF KIM JONG UN
Eric's first picture is a photograph of the statue of Kim Jong Un captured from the back. North Korea forbids taking picture of Kim's statue from his back as it is considered very rude. But Eric took the risk of capturing it and we have the picture here.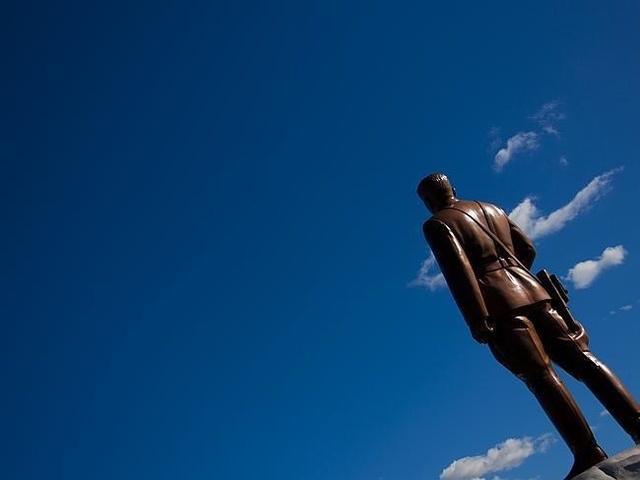 LINES FOR BUS
We have not clearly known that if the following picture is a scene from any average day in North Korea. What ever it might be, but this is one bizarre thing that Eric captured in North Korea. The striking picture shows how patiently North Koreans are queuing for a bus.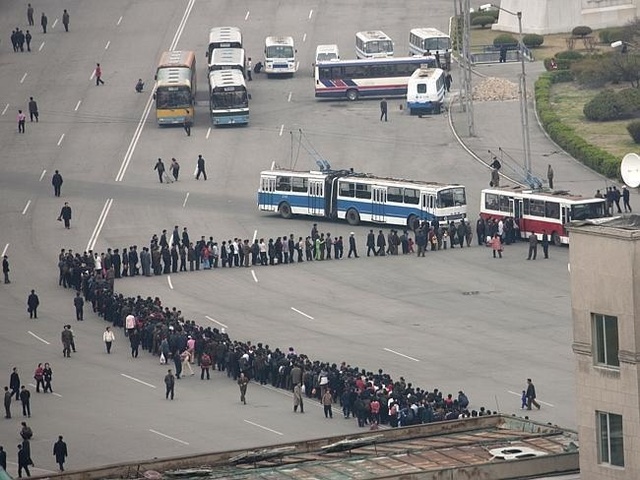 TOGETHER THEY RIDE, TOGETHER THEY DRIVE
Now just have a look at this picture and think of the life of North Koreans. Eric has captured a picture of a broken bus where the riders are pushing it and leading it to its destination. Great fellow beings they are. Together they ride, together they drive.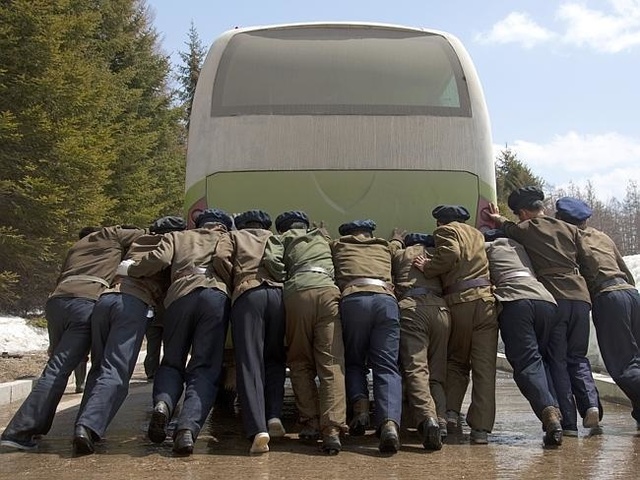 POWER OUTRAGE
North Korea faces a lot of power outage. There was a picture captured from the satellite that made North Korea look like a dark patch of land between China and South Korea. However, whenever such power outrage takes place, North Korea bluntly blames on the American Embargo. *Slow Claps*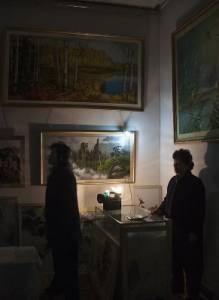 PYONGYANG'S SUBWAY SYSTEM
Eric captured the Pyongyang's subway system which holds a place of importance as it is one of the deepest metro tunnels on the Earth. It may also be used as a nuclear bunker by Kim. Eric was asked to delete the picture as it contained the picture of the tunnel.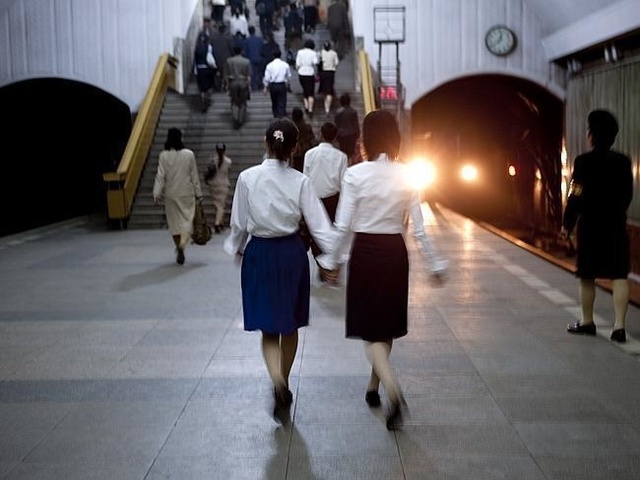 NO PICTURES OF THE POOR
It seems North Korea hates when someone captures the plight of poor people of North Korea. Eric was restricted by the officials to capture the picture of poor people there but all thanks to his enthusiasm and digital memory cards, we have them here to discuss.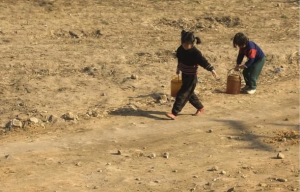 HARD TIMES
Apart from restricting photographers from capturing the plight of the poor people in North Korea, it seems not much action is taken to get rid of poverty there. Here is another picture of poor kids working in farms revealing not many people live with basic amenities and comfort.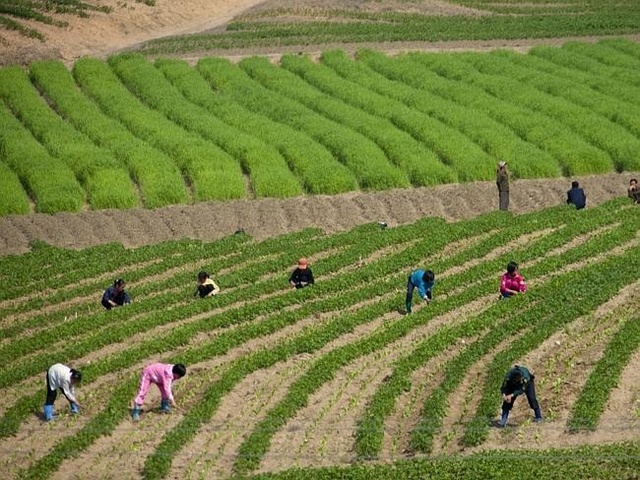 NO BLACK MARKETS

North Korea has a strict investigation against the black market which makes it impossible for people to earn money the other way round. There are people with "Grey Markets" in abundance to sell the very little things they have for an honest living. Check the picture out.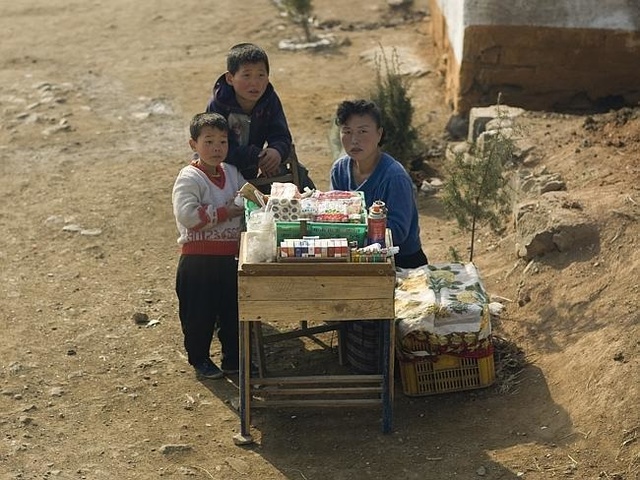 KIMJONGILIA FESTIVAL
There is another picture by Eric which tells us about North Korea's Kimjongilia festival. On this day, it is mandatory for the North Koreans to visit various monuments. Well, we don't know that it is the festive spirit or the fear of a dictator like Kim that people come out in such large numbers.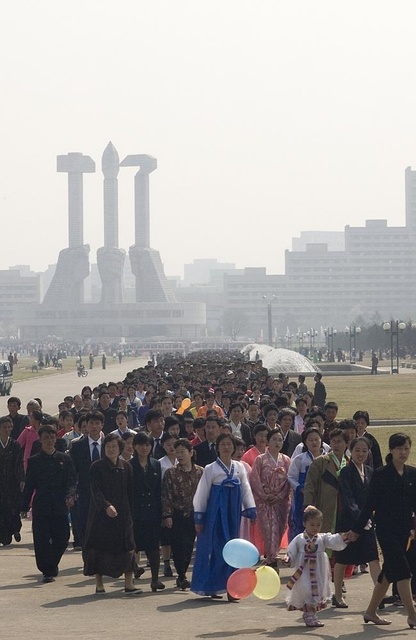 THAT IS WHAT YOU CALL A CAR

One striking picture by Eric that actually looked amusing was the sight of kids playing on their streets of Pyongyang. It seems they are yet not accustomed by the cars on streets and are therefore seen playing fearlessly on the streets.


NO SNAPS OF THE MALNOURISHED
North Korea not only prohibits to capture the poor or tunnels of its country but also prohibits the capturing of malnourished North Koreans, that is a very common sight.