At some point in time, we all must have checked places on google map. Below are some pictures captured on Google Earth which is both amusing as well astonishing. Take a look!
The Giant Pool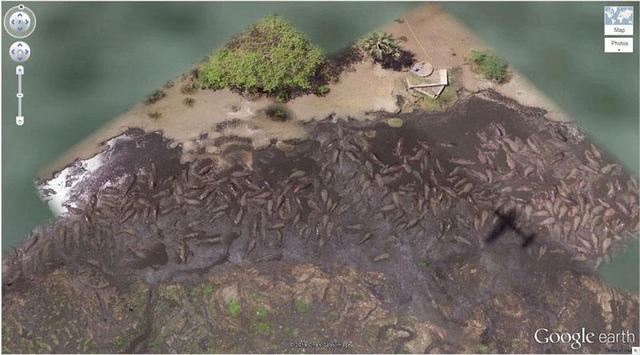 (6°53'53.00? S 31°11'15.40? E) Katavi National Park, Tanzania. The fish like creatures are in reality hippos.
The Spring.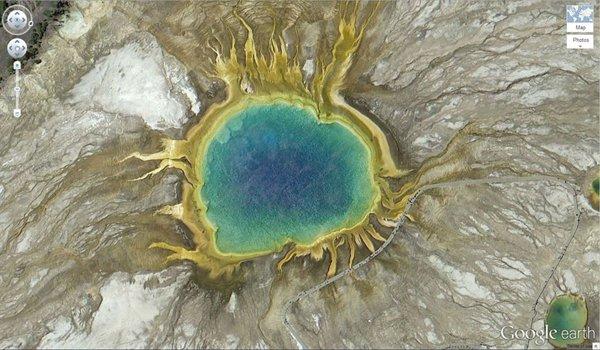 (44.525049, -110.83819) Yellowstone National Park, Wyoming, USA. The big blue patch is actually The Grand Prismatic Spring.
Massive Depression!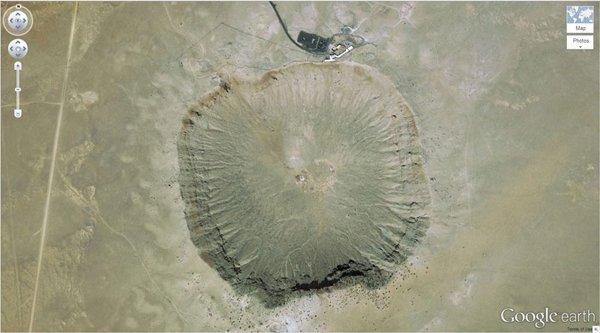 (35.027185, -111.022388) Winslow, Arizona. The encircled area is The Barringer Meteor crater