"This world is but a canvas to our imagination." – Henry David Thoreau
On your way to work, you see thousands of white walls and spaces full of blank nothingness. But to an artist, they are wide canvases that can transform into beautiful pieces of art. These overlooked empty spaces are being filled up by talented artists around the world who are determined to bring a little color and vibrancy into our boring daily lives. These street arts have changed the way we view our world and widen our perspective.
There are no limits to imagination. And these spectacular street arts remind us what our town and cities could look like if we only broaden our thinking.
We compiled a list of these spectacular street arts that transformed these blank walls into a vibrant public gallery.
#1 Knowledge Speaks – Wisdom Listens, Street Art In Athens, Greece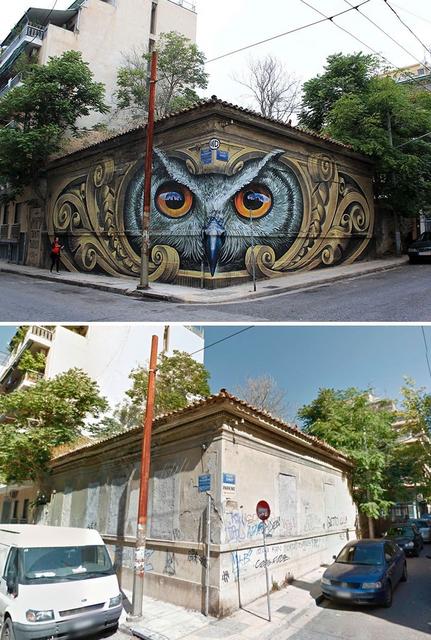 #2 Juliette Et Les Esprits, Montpellier, France