Being a parent is tough, so if you can find ways of making everyday tasks even the tiniest bit easier, you're going to try them, right?
The list of hacks below are for all of the hardworking people out there who may need some help making #ParentLife more manageable.
1. A quick storage tip.
Small takeout containers (like the ones used for condiments) are the perfect size for pacifiers. All you have to do is store them in a drawer and then pop a few into a diaper bag as needed.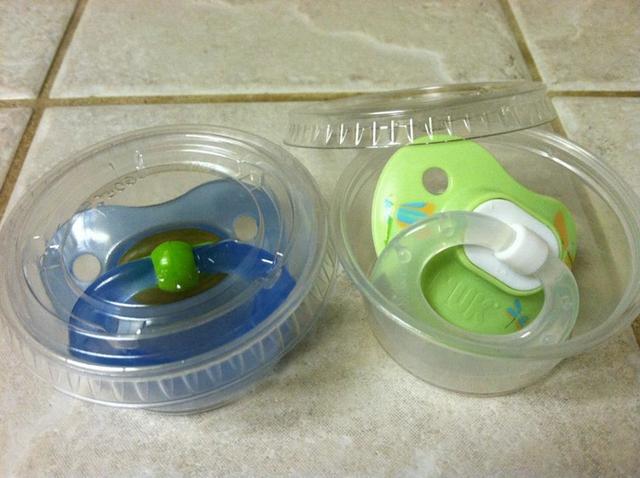 2. Turn a blowup pool into a playpen.
This idea is great because a blow-up pool is easy to clean, inexpensive, and surrounds your child with a soft place to land if (read: when) they happen to fall over.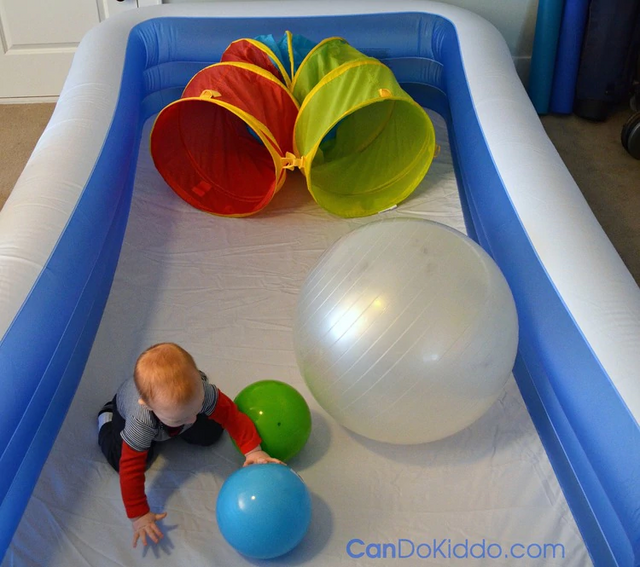 3. Streamline your child's morning routine.
"Klowey & I put these together the other day for her & Jaxon's school clothes so that our mornings would go more smoothly." What a great idea!