I'll be the first to admit that being on social media all day can be a bit taxing. Sometimes I just need a break from all the negativity, and I just need to see some cute pics and wholesome tweets to revive my faith in humanity.
This list is basically a bunch of pictures and memes that put the biggest smile on my face and made me "awwwww" out loud, so prepare to do the same!
1. HOW COULD YOU SAY NO TO THIS LITTLE ANGEL!?
Forget puppy eyes, I think the new thing should be seal eyes! I mean, tell me your day didn't get a little better after looking at his massive, adorable eyes!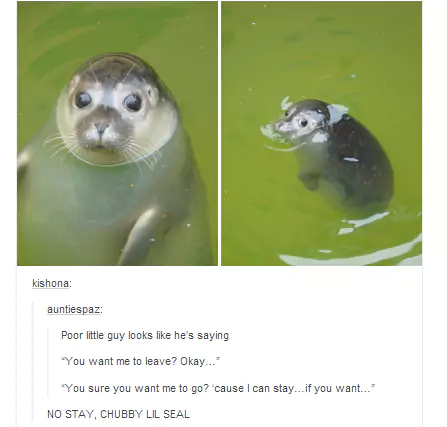 2. This is a bullet-proof way to cheer someone up!
There are so many layers of "omg awwwww" to this tweet, I literally can't even. I just wish I was there to witness this act of kindness to restore my faith in humanity!