Let's be frank, ladies. There are times that we feel like we can't be disturbed with our dull daily chores. Nevertheless, some girls have become so advanced in their hassle-free lifestyle that we don't know if we should call it unsophisticated or genius.
So, without further ado here are some funny illustrations that lazy girls can surely relate to:
#1: Why shave your whole legs if only particular parts of them are noticeable?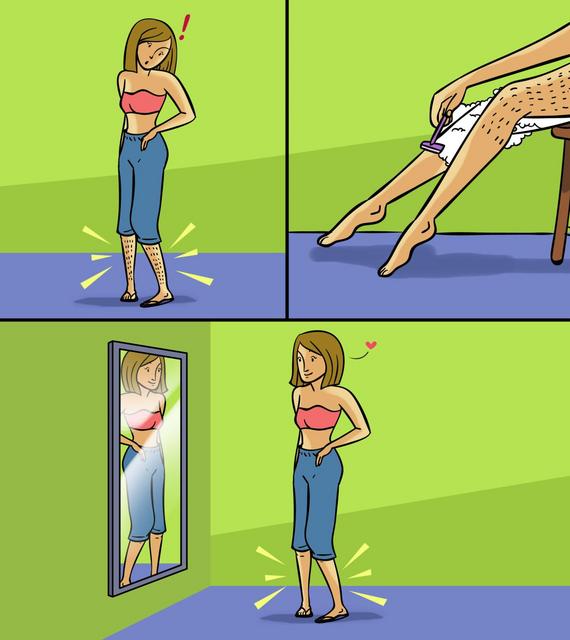 #2: If you say you don't have "the chair," you can't be trustworthy.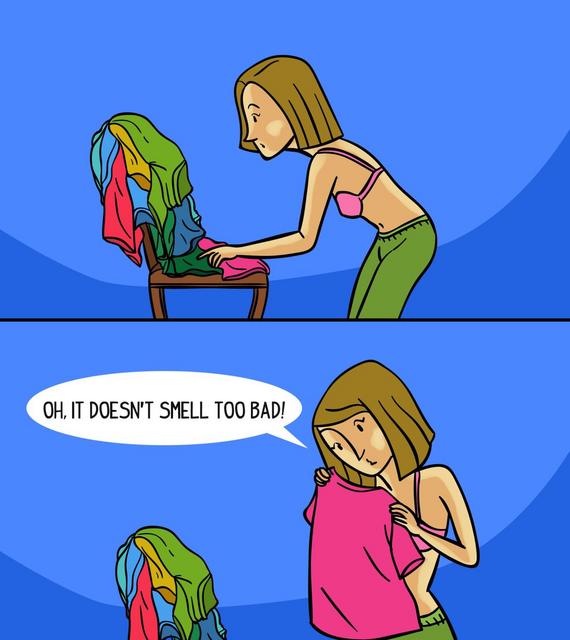 #3: Using dry shampoo up until your scalp starts itching.