Saving money is one of the main reasons why I love DIY projects and hacks so much. One of my main suppliers for said projects is definitely the dollar store.
The best thing about dollar stores is that they tend to have pretty much everything you need at stellar prices. And even when you can't find every single item or material needed for a project, chances are, you're able to find most. This equals huge savings!
So, if you love the dollar store as much as I do, you're going to really enjoy the list of hacks below.
1. $10 DIY Sunburst Mirror
Use wooden skewers to transform a dollar store mirror into something you'd expect to find at HomeGoods! All it takes are a couple coats of pretty spray paint to seal the deal.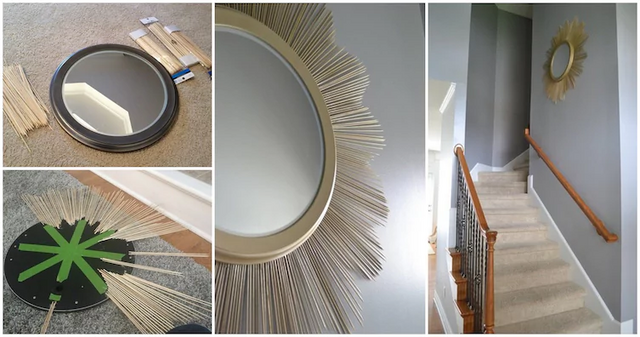 2. DIY Dollar Store Gold Chargers
If sunburst mirrors aren't your thing, but you love the timeless glam gold spray paint creates, why not use it to turn boring plastic chargers into something fit for a queen?