Celebrities are known to live life lavishly. What they drink, what they eat, what they wear, what they earn, and in this case what they drive becomes the talk of the tinsel town. Having an enviable collection parked in their garages, celebrities have a way to make the world know the living style of the riches which sometimes motivates and sometimes makes us cringe for our bank collection. They make us believe that being wealthy is just an excuse to indulge in all of the superficial things in life. Here is a list of 10 celeb garages we want to live in.
John Travolta
The reason why he tops our list is because of his fantasizing garage style. Other celebrities park their Aston Martin, others Ghost, some Bugatti but Travolta parks his aircraft in his garage. A proud owner of 5 planes and a pilot himself, Travolta who is also a Scientologist knows where to invest that millions he earns. The spacious monstrosity of Travolta's garage contains two aircraft hangers and 15 cars. More, Travolta's Florida home has two runways that lead directly to his doorstep. So now you got a garage, an airport, a mansion, luxury cars; Travolta has described luxury with his own tune.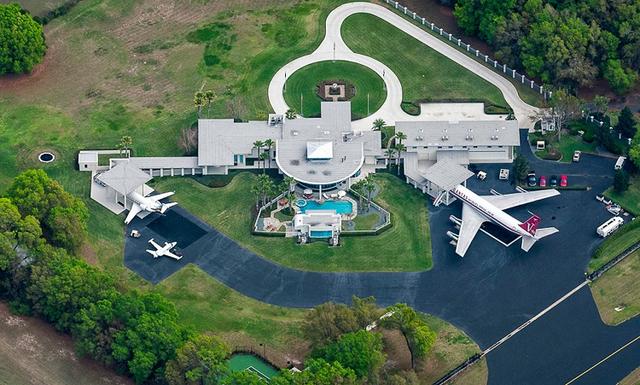 Ralph Lauren
The world's biggest fashion designer has a man-cave for himself in name of a garage. Ralph Lauren always had a thing for classic cars since his childhood which is why he created his museum-like garage. The inner sanctum of his garage has his cars resting on beautiful white stainless steel counters shining under bright halogen lamps. The floor is pitch black in color while the walls are white making the garage look like pure perfection. Adding more to the buzz, Ralph Lauren's garages is one of the biggest, extravagant and non-commercial garage in the country.