Wakanda forever!
Now that Marvel's Black Panther has made its official debut, breaking box office records around the globe, it's inspiring people to create their own Black Panther looks, and for good reason.
With its Afro-futurism vibe and bright colors, people are paying tribute to the film in the most spectacular ways…and it's giving me LIFE.
Here are just some of the Black Panther-inspired looks that I think you should try out!
1. Glam Black Panther
YES, QUEEN! I am so here for this entire look. While you may not be able to incorporate this into everyday life, that eye for a night out would slay.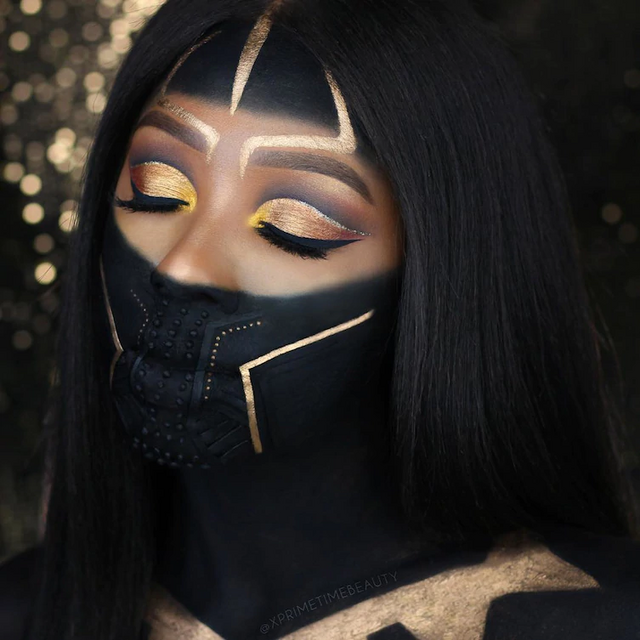 2. Nailed it
I am obsessed! Check out these costume nails that artist Celestial Nails, based out of Washington, D.C., created off of Black Panther's Zuri. The detail is impeccable — it's safe to say they nailed it!