One of my favorite things to have around my home is blankets — lots and lots of blankets. I like to be warm and cozy, whether I am watching TV, or just curling up on the couch to read a good book. Out of all my comfy and cozy blankets, one of my favorites is one that my grandmother crocheted for me. I use it all the time. I love crochet blankets, but this owl crochet blanket that came across my newsfeed is one that I want to add to my collection!
First of all, it has a cute owl face hood.
Just look at those big cute owl eyes.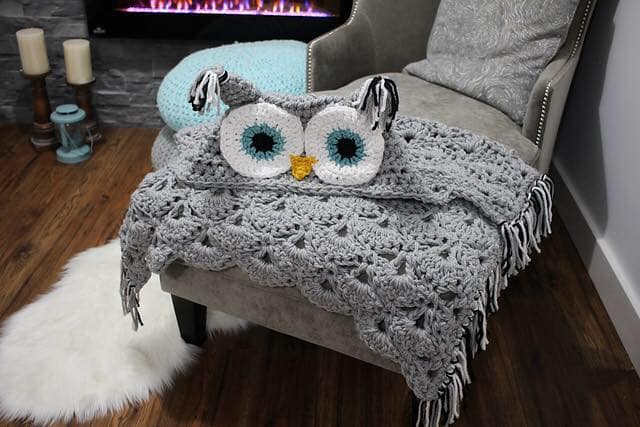 And secondly, I love anything owl-themed.
Especially, if it is cozy and I can wrap myself up in it!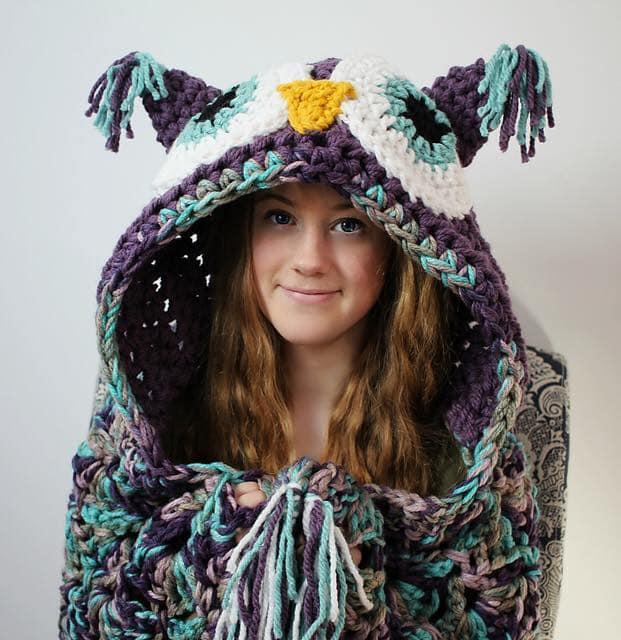 Owl blankets are this year's mermaid tails.