How many times have you tried solving a puzzle but couldn't succeed? It took this Japanese guy almost tried for a lifetime but couldn't really solve this age old puzzle. Watch how he succeeds in resolving this brain-teaser with the help of a guy who is an expert in solving these puzzle.
The puzzle
At the age of 73, this Japanese man finally gave up after 10 long years to solve this puzzle and sought for help from other people. All that was to be done to solve this puzzle was to bring the ring from one end to other without removing any other parts.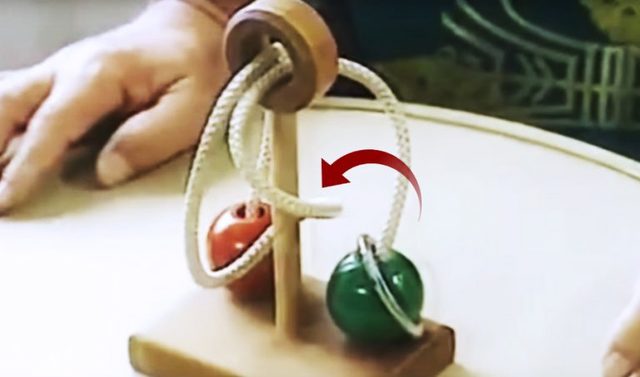 His hopes!
At the first, the old man thought to take help from the physics teacher, Yamada Sensei. The puzzle seemed quite simple to the teacher initially but as and when he began to solve it, even he failed to move the ring to the other end. In spite of sketching rough diagram, success was nowhere to be seen.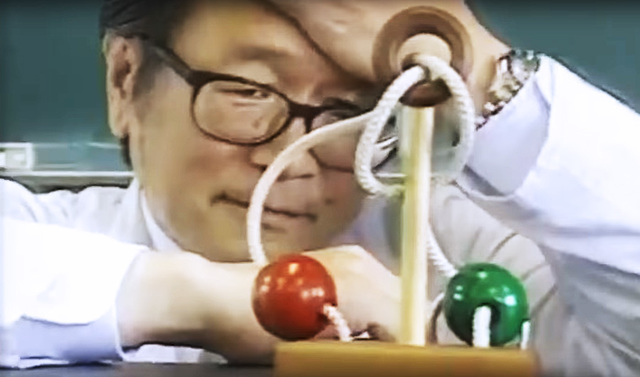 He gave up and suggested the old man check out the animal instincts as they have a different way of thinking which might help him get through. The old man went to a chimpanzee but to his disappointment, but after a long struggle, even the animal gave up.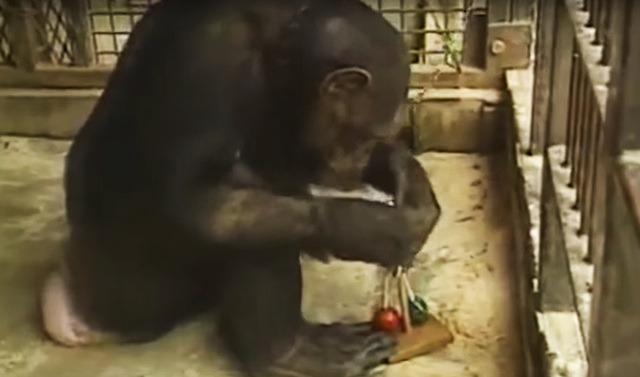 Next, he tried to seek some help from a magician. With all his heart, he went to a famous magician from the 90's. Though he did moved the ring from one end to the other but the trick was not really what was required to solve the puzzle.
Disheartened, he called up Japan Puzzle Ring Association. The guy from the association turned up.
Watch the video below how he succeeds in solving this mind-boggling puzzle. See the miracle happening and I bet you'll be as amazed as the other person in the video was.