I'm not exactly sure when it started happening, but it seems like folks see every Christmas as a new opportunity to make their elf on the shelf do something crazy.
I think it has to do with the little guy's eyes. They've got that look that seems innocent at first but makes it kind of obvious that he's up to something. Like, as soon as you turn your back, he's gonna get down to something unspeakable.
Anyway, the point is that the Elf on the Shelf duty carries certain creative responsibilities. And when that responsibility fell to young Alexis Elliot, she didn't disappoint.
By now, we've seen the elf in pretty much every situation.
I think the point was that he was supposed to be watching you to make sure you're being good for Santa (who's apparently learned to delegate).
Of course, we're just as likely to catch him doing something naughty nowadays.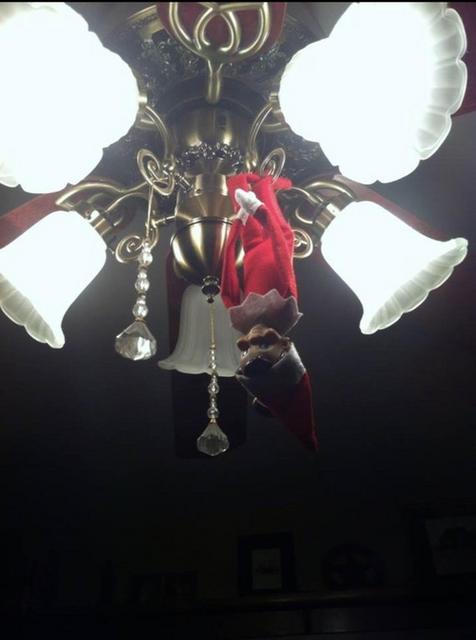 And it seems our new friends, the Elliot Family, were just as into this tradition as everyone else.
We never really found out what the parents did with their time as the family elfers, so I'm just gonna assume it went a little something like this.
After all, I'm guessing the apple doesn't fall far from the tree.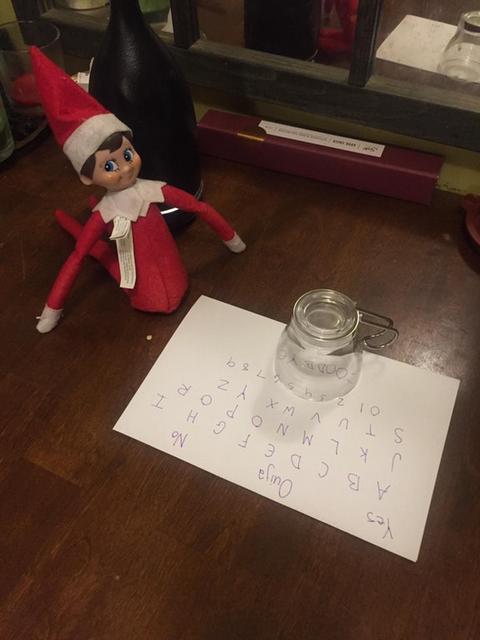 But this year, Alexis' folks handed the keys over to her and she was free to begin her reign of terror.
At least, that's probably how her siblings would describe it once they got a load of what she had in mind.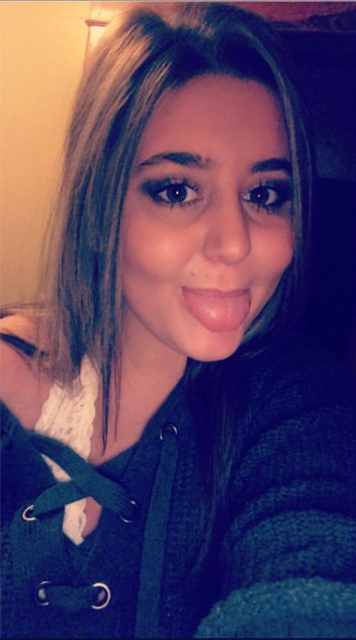 Well, well, well, it looks like Britton here wasn't as slick as they thought.
Simon here can say "yeeyee" all he wants, but it's not gonna make him seem like any less of a buzzkill.
I mean, is he implying that Britton should check their grades sober? I think that counts as cruel and unusual punishment.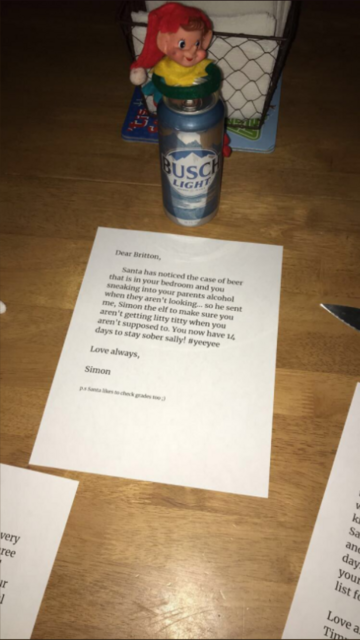 And just in case the other siblings thought they were safe, it seems that Alexis had some backup.
And if Santa doesn't like watching people cuss each other out on Twitter, his naughty list is about to be long enough that I can read it from here.
Of course, I don't think Timmy's trying to hear that. "We're not talking about them, Jordan. We're talking about you."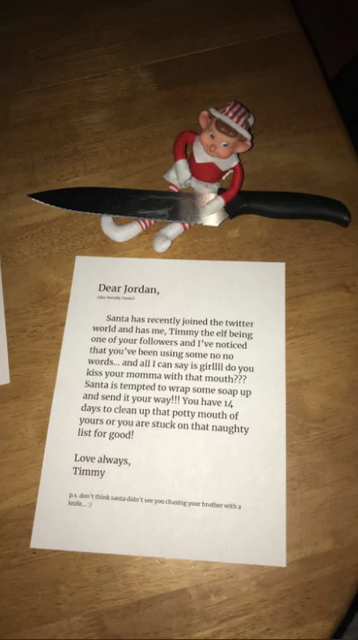 And hold up, what was that part about chasing her brother around with a knife?
Look, it's not my place to tell an elf on the shelf how to do its job, but I feel like I would've led with that part.
There's something kind of poetic about each elf holding each kid's greatest sin, though.
If y'all were wondering where Buddy is, Alexis saved him for the greatest crime of all.
That's right, poor dental hygiene. I don't mind it if people get their drink on or get a little knifey (OK, I mind that one but whatever), but they better have fresh breath while they're doing it.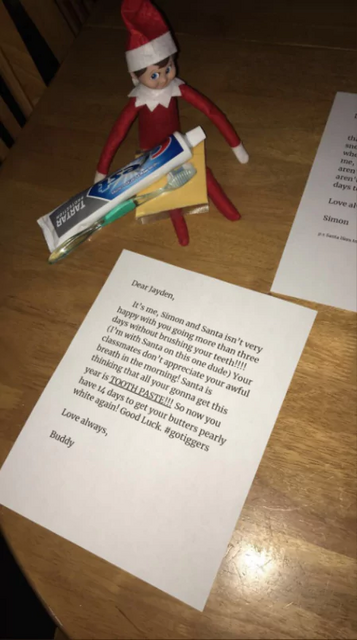 Based on this impressive showing, I hope Alexis gets to do elf on the shelf every year.
And if there's no more tea to spill, she can have this suggestion for next year's festivities for free. This ought to keep her siblings in line.