People all over the world imagine the day that they receive a marriage proposal from a loved one. Sure, there are different strokes for different folks, so some people will imagine something more edgy or unusual. However, for the majority, we'd hazard a guess that their ideal proposal looks something like dinner, dancing, fine wine, and a romantic stroll in the moonlight, during which the question is gracefully popped. That's why we feel a bit bad for these guys who seem to have been proposed to in some of the trashiest ways possible. We really hope that they have long and happy marriages but, in all honesty, we're pretty sure some of these couples won't even make it down the aisle.
Ah, the Walmart parking lot, the place where dreams go to die.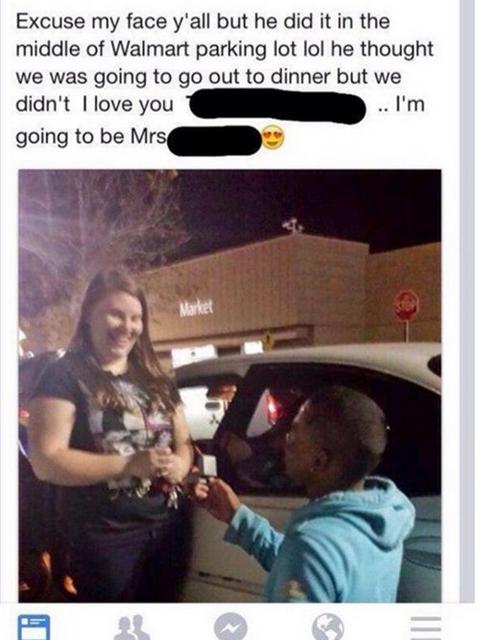 Taco bell hot sauce proposal. Classy!