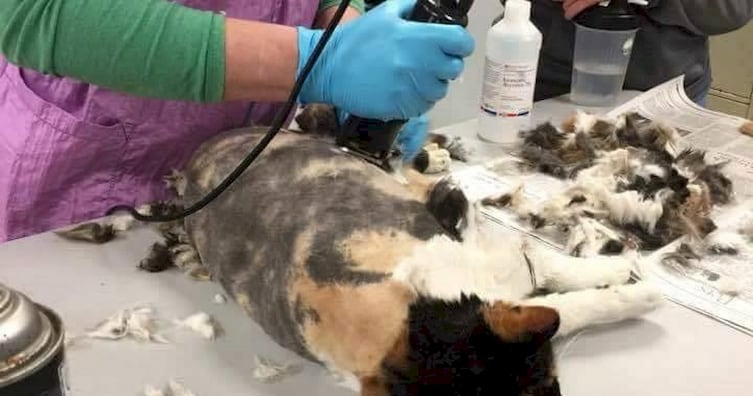 There's something wonderfully calming about combing a cat. Well, a cat that enjoys being combed, anyway. If they don't enjoy it, wear gloves when you comb them. Thick ones. But hey, when they stretch out and get purring as you drag a comb through their fur, you just know they're feeling a special kind of bliss. There is one cat in my home that will show up for a nightly combing before bed, and it's good for both of us – she gets her princess treatment, and I get to calmly wind down with a purring ball of warmth.
Humans and their pets are generally good teams. We enrich each other's lives in countless ways. However, we have to do more for them than they do for us – we're their sources of food and shelter, they look to us for affection, we have to provide them with safe ways to relieve themselves, and they often need us to groom them beyond what they're capable of. They're a huge responsibility and, sadly, some of us aren't always in the best position to hold that responsibility.
An animal shelter in Pennsylvania got a shock when a cat with severe matting was brought in.
The mats had grown for so long, they were more dreadlocks than anything, leaving the poor cat looking like it was wearing a blanket or covered in tentacles.
How does a cat even get this matted?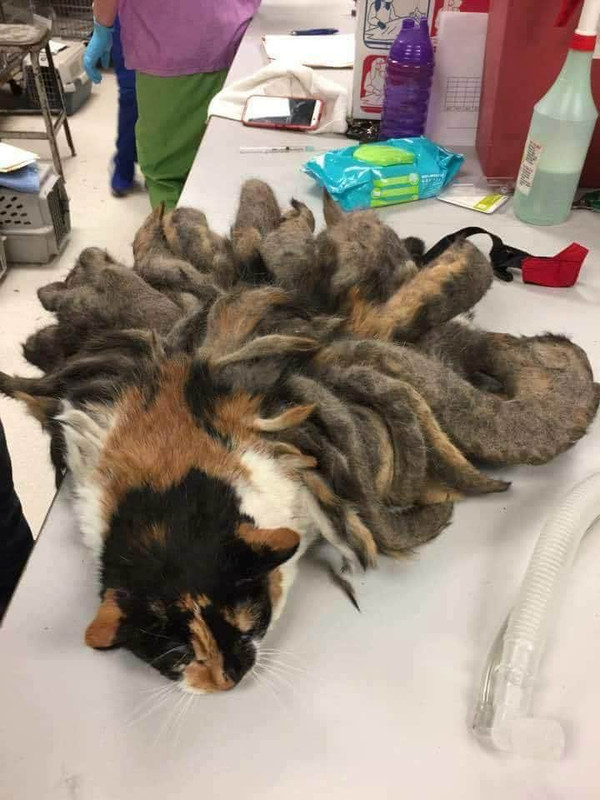 Apparently the cat's 82-year-old owner developed Alzheimer's disease and couldn't care for it very well, apart from feeding it.
And the cat was too obese to groom itself much as well. When relatives visited the house after the cat's owner moved to a nursing home, they weren't even sure what it was. "Out from under a bed it darted," Paul Russell told People Magazine. "At first I thought it was a cat that had a blanket on top of it. The next day I went into the creepy old cellar and it was hunkered in a corner. I thought, 'My god this is a cat.' "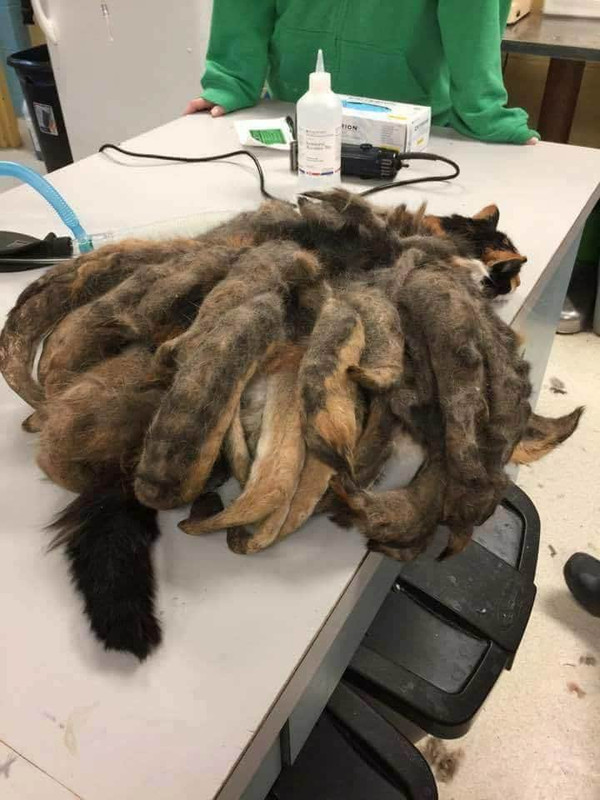 Paul and his wife took their relative's two cats in – the other one is perfectly healthy – and arranged for "Hidey," as the furry cat has come to be known, to the shelter for a good trim.
"Our Medical team shaved off the pounds of intertwined fur from her body and, needless to say, this cat is feeling so much better now!" wrote the shelter in a Facebook post.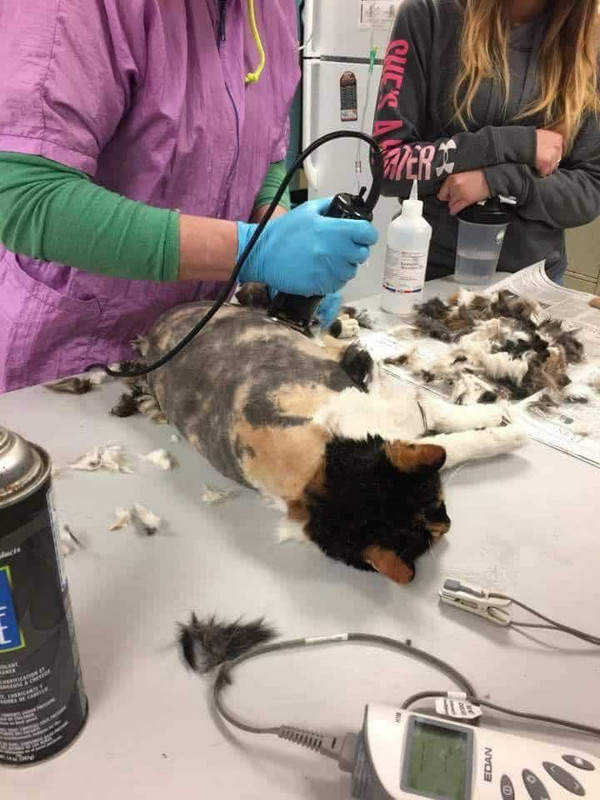 By all accounts the two cats are settling in well in their new forever home, with three other cats and two dogs.
"For the first couple of days she hid under the bed," Paul says. "When you hold her, she's clearly shivering and nervous. She's just starting to come out on her own now. Other than being standoffish, you hold her and she starts purring."
After their visitor, the shelter issued an important reminder: "Please remember to not only check on the elderly in your community, but also check on their animals to prevent instances like this from happening in the future."