What he found locked in the cage shocked him!
The people of Guardians of Rescue are inured to finding animals in dire situations, but what they found this time was just heartbreaking.
Concerned neighbours called them when they heard barks coming from a house that they knew to be empty. Dutifully they arrived to check it out, but when they did they were shocked…
Two dogs, one caged, the other free, were in the house, alone, dirty and frightened.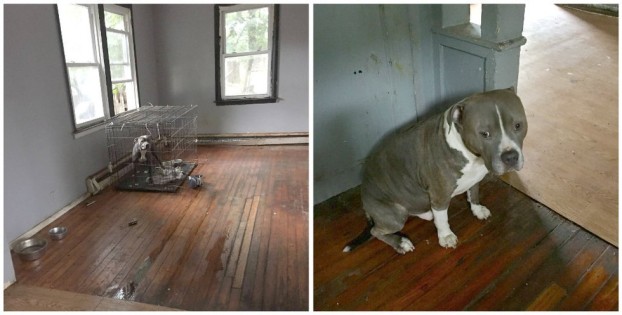 Two pit bulls, a male and a female, were left behind by their family when they moved home.
Frankie Floridia, a volunteer with Guardians of Rescue, told The Dodo, "The residents were evicted. They left a Pitbull in one cage and the other could roam freely in the house."
The animals were only still because they were foraging on the neighbours rubbish. Frankie entered the house, and cautiously tried to gain the trust of the dogs.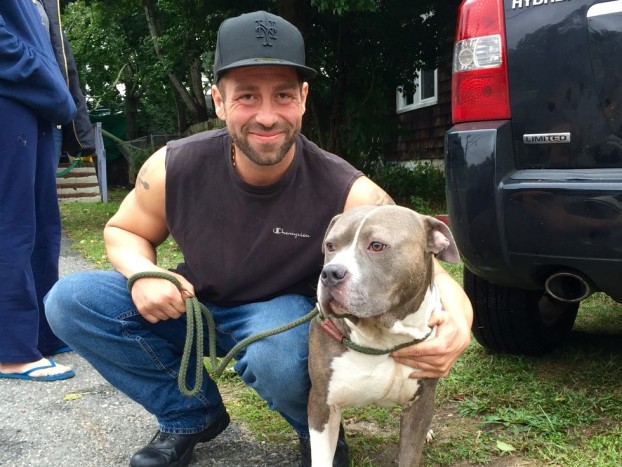 "There are so many people that don't treat their animals like one of the family."
The two dogs now have the love and affection that they deserve.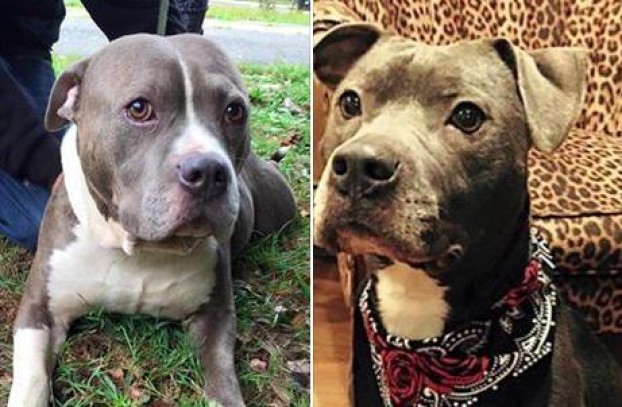 The she dog has already found a new home, and Max, the male, is waiting in a foster home until the right new family comes along.
"These animals have no voice", says Frankie, "so we try to give them one."