His name is James Fridman, and he's recognized across the internet and a Photoshop master. When people send him their photos, they have no idea what they're in for. From twisting their words to taking them completely literally, Fridman has a knack for photographic hilarity. There's also another, kinder, softer side of Fridman that you'll see on the last page here, where he actually helps people feel better about themselves, too! The man is just an all around great guy and we just had to share his stuff with you all!
Enjoy!
1. Photoshop can help anyone reach new heights!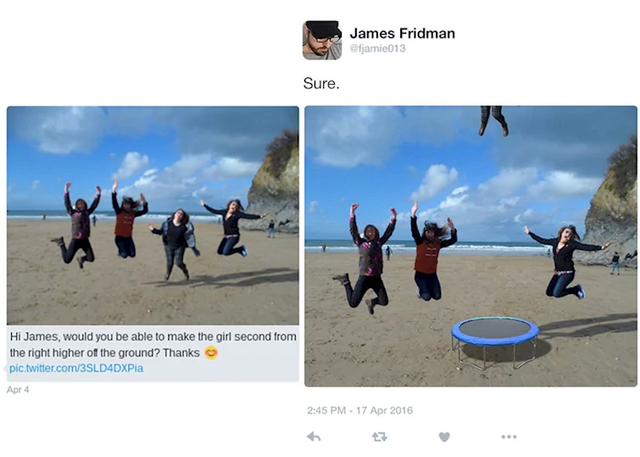 2. Might wanna check for typos before tweeting…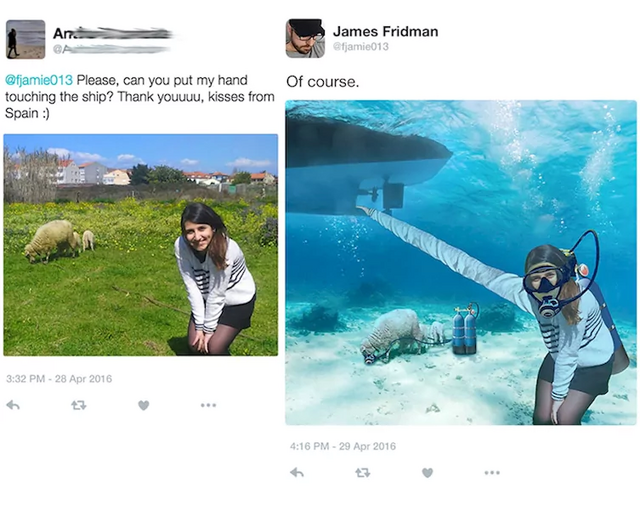 3. Just give her some space!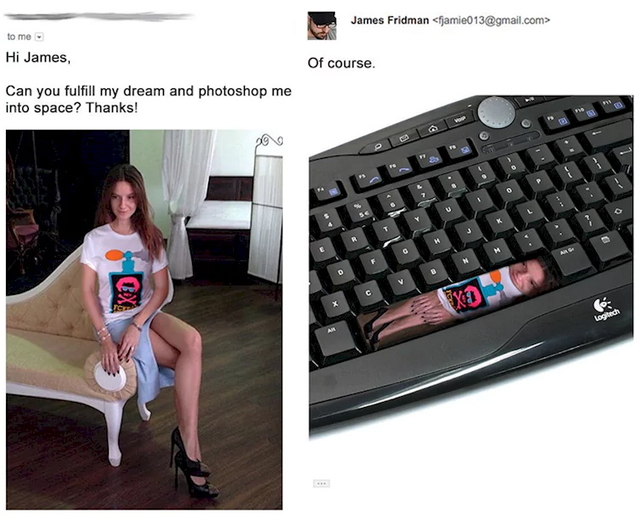 4. From measly to Weasley, amirite?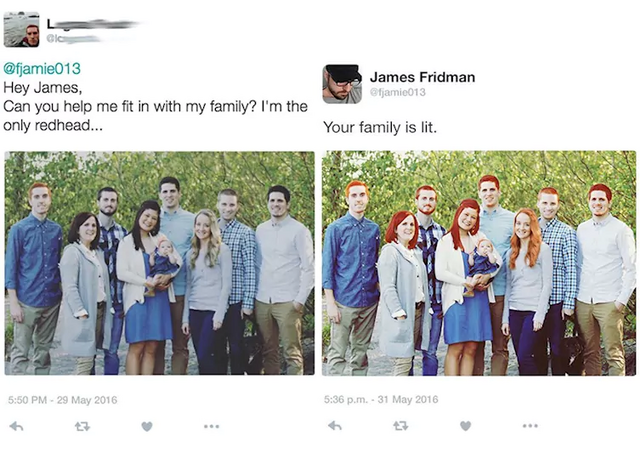 5. Eye see what you did there…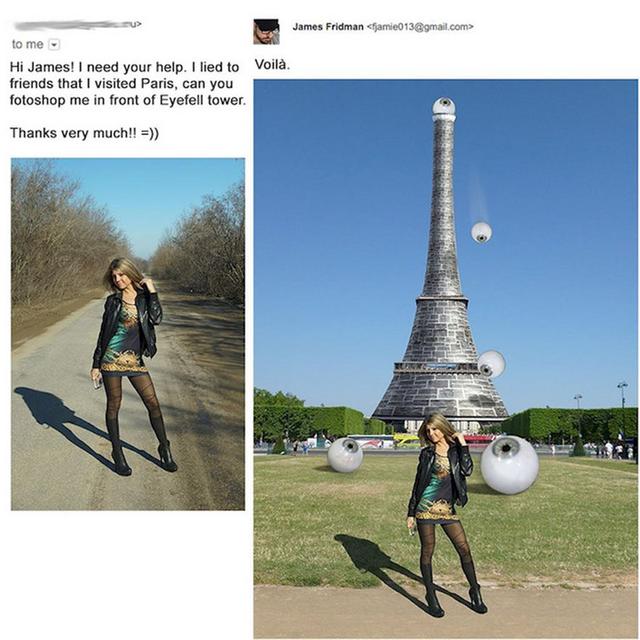 6. Looking for love on all the wrong pages…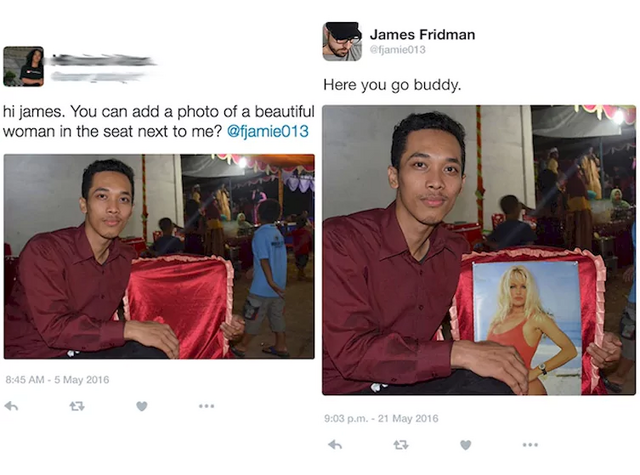 7. No one is better trained at Photoshop…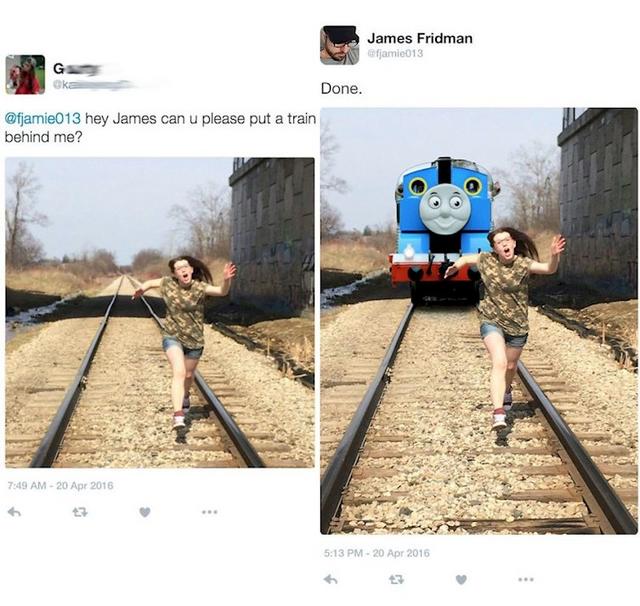 8. A monumental 'shop job for jolly ol' England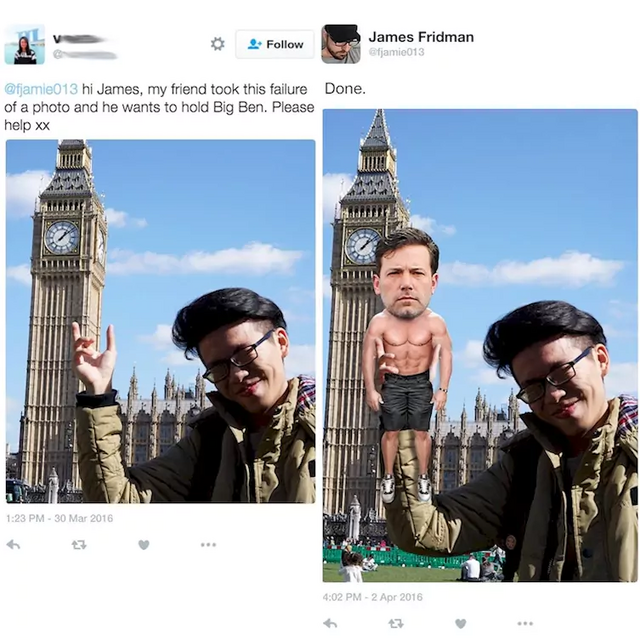 9. It's like Alien…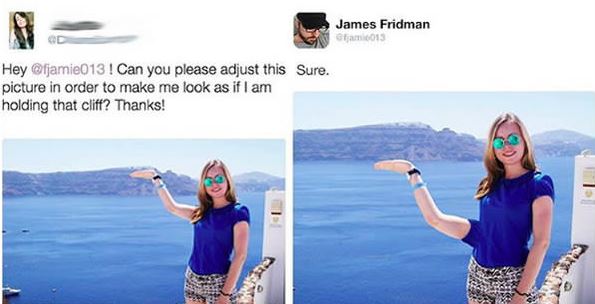 10. You've been hit by, you've been 'shopped by, a smooth criminal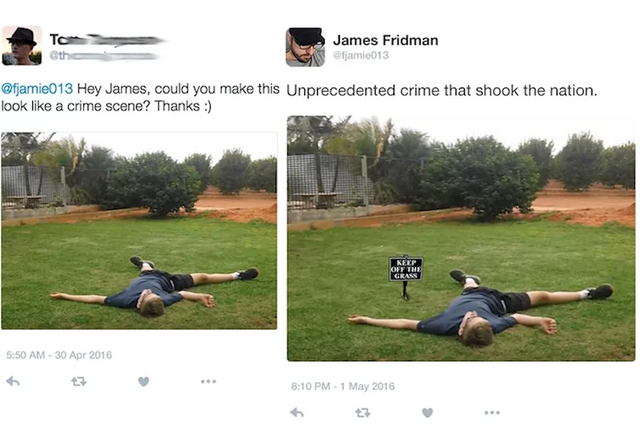 11. Just giving everybody the blues!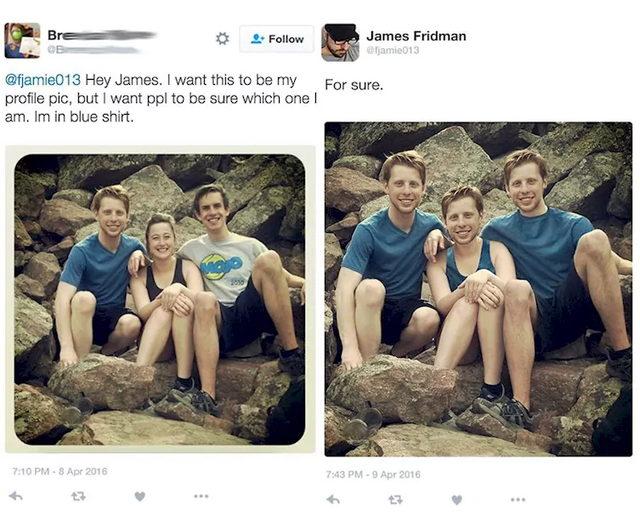 12. Cats do rule the internet…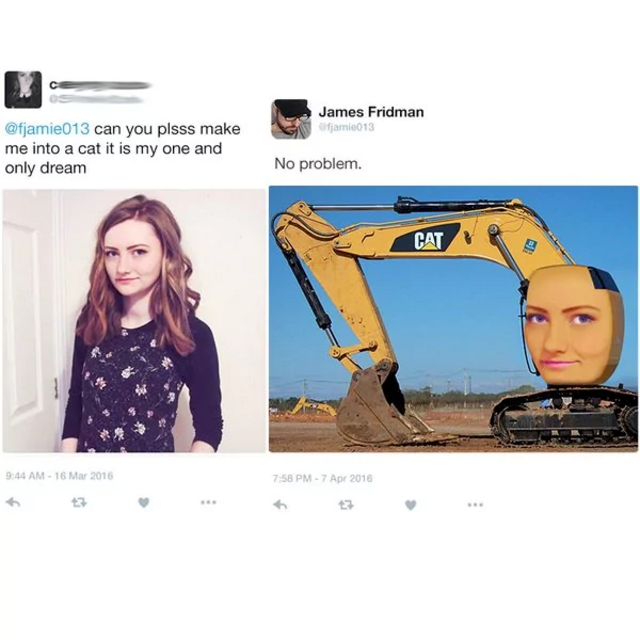 The thing about James Fridman is, like I said earlier, he also has a wonderful way of making people feel good about themselves.
13. Be happy, be healthy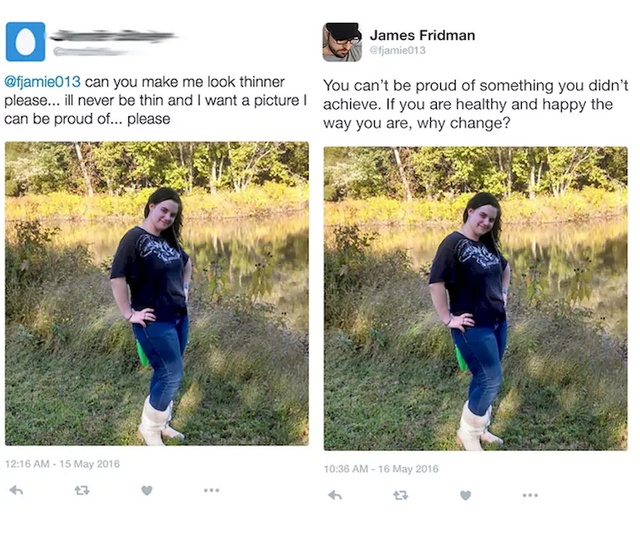 14. Always be yourself!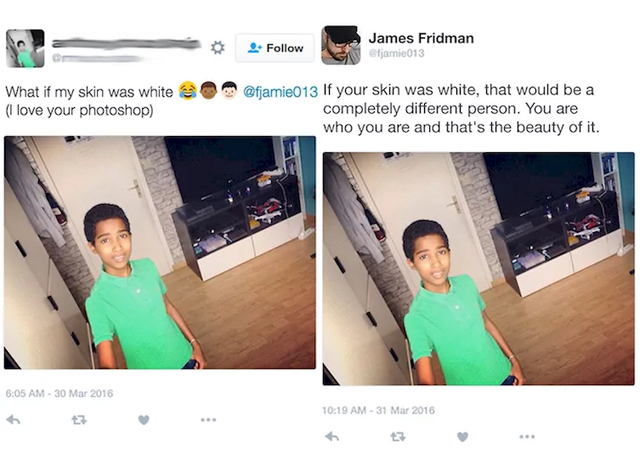 15. Never, under any circumstances, be a Kardashian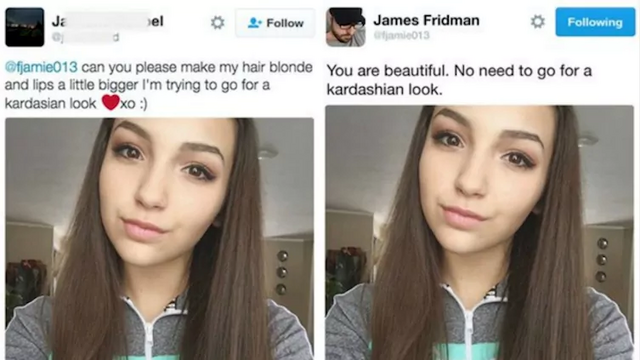 16. Be well friends, be well.