This Is Impeccable!
Something Unique.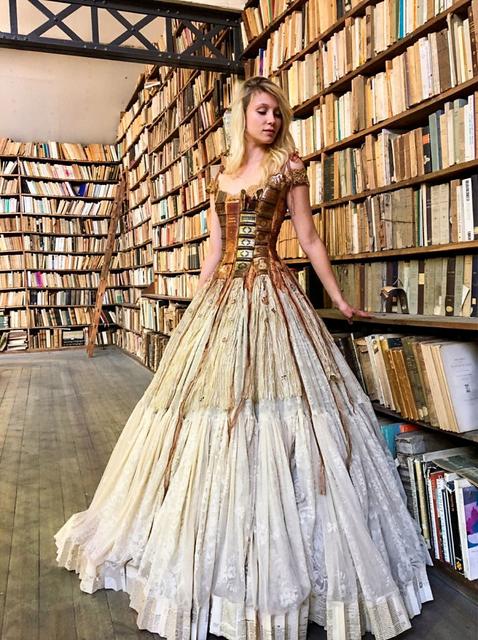 There are a lot of designers who try to do something different, something unique to be a trendsetter but this French designer has set a higher standard by making these beautiful dresses.
The Dress Made From Book Spines.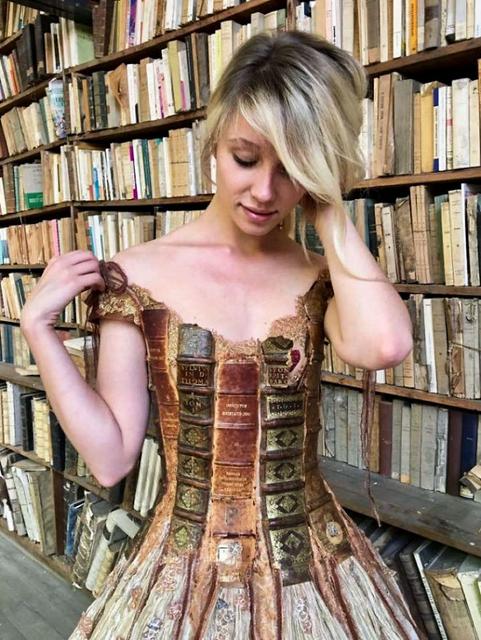 You might be thinking who is the person behind such beautiful creation, it is, Sylvie Facon. She worked on the dress with costume designer Morgane E. Grosdemange.
This dress is made from book spines.
Isn't it flawless?