There are many such places in the world that have beauty in huge sizes. You cannot fathom how these things were made, some natural, some manmade; but one thing is for sure, all of them are extremely gorgeous. Here are 8 such places for you to visit, just make sure, you don't have vertigo or fear of heights.
Dachstein Glacier, Austria
Dachstein Glacier is a scenic place in Austria. You can see one of the greatest beauties of natures from one of the highest bridges in the world. The place is known for its ski tours and private houses that offer place to stay.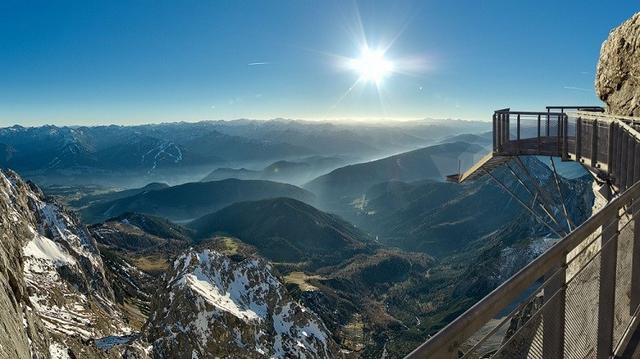 Namib Desert
The Namib Desert is the place where, desert sand meets water. It stretches along the coast line of Namibia, Angola and South Africa. The desert has magnificent sand dunes that stretch to the Atlantic Ocean and offers a once in a lifetime opportunity to see desert and water together.