We've all been there. Excited to get a new 'do, we sit through an hour of small talk with our hairstylist, get itchy as hell when a couple of cut ends fall inside our shirt, and prepare to look baller AF when the stylist spins us around.
And then, in the excitement of it all, we see our reflection and our heart sinks into the pit of our stomach. That new 'do is so bad that it could become a meme — just like these did.
1. Barber: "Alright, fam, what you want?"
Him: "Yeah, um, you ever heard of the show Strawberry Shortcake? You ever spread jam on ya' toast in the morning?"
Barber: "Say no more!"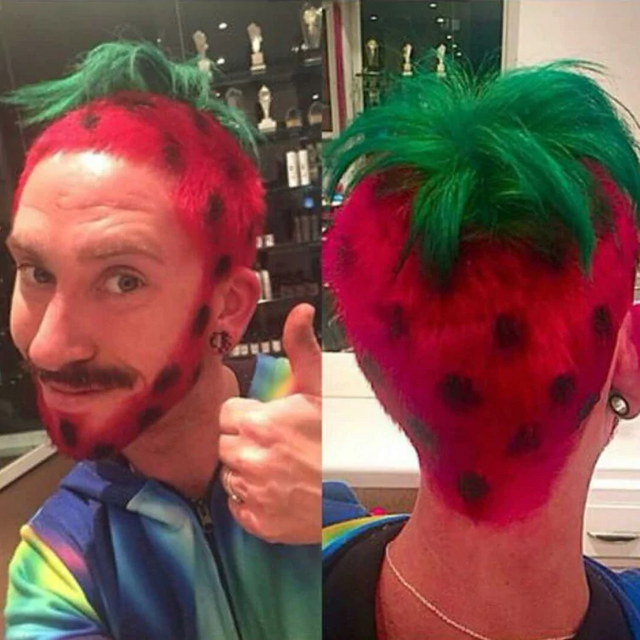 2. This hair is geometric as hell — Lisa Simpson would be proud of this imitation.
Though I can't say I believe that this was his intention. What could he have been trying to achieve?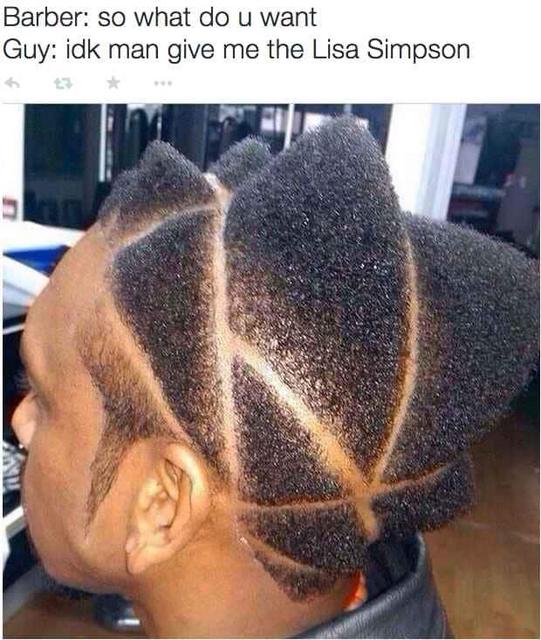 3. Haters only speak when your back is turned. You gotta keep an eye out just in case they try to make a move.
This is like the "Deal with it" meme of haircuts.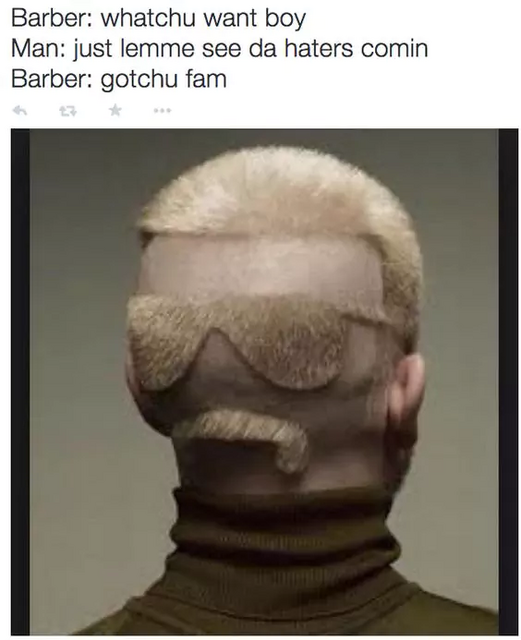 4. That's definitely one way to keep an open mind.
I guess his barber took that waaay too seriously. Kinda looks like the perfect spot to place your phone, though, so maybe that was it.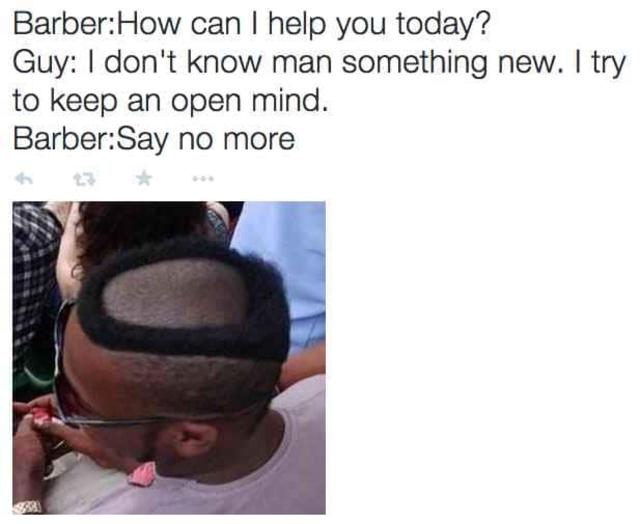 5. When you have a hair appointment at 10:00 a.m. but brunch at 11:00 a.m.
It just seems impossible to have messed up this hair dye job so badly. What kind of trend were they trying to achieve?