We barely appreciate the ordinary things we see around us every day. But sometimes the most ordinary things could be made extraordinary. Some innovative people have succeeded in bringing common things in a new light. And oddly enough, some ordinary things have their own ways of evolving to become incredibly peculiar.
These 15 captivating photos will show you how ordinary things chose to become extraordinary.
15. It's a common belief that cats are lazy. But this cat proves otherwise. Instead of lazing around, this cat decides to work as a civil engineer. His job involves providing supervision to the construction workers and making sure they follow every instructions.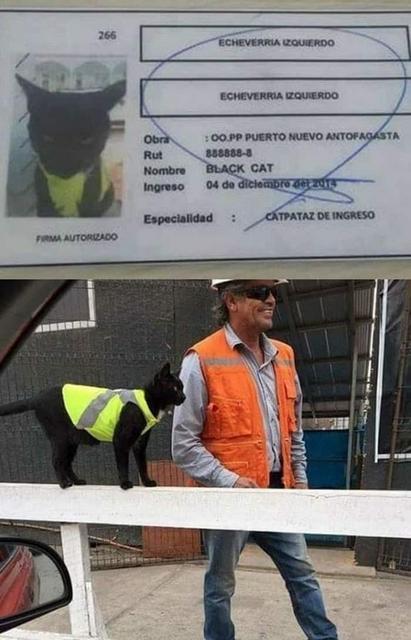 14. In a cold climate, seawater turning into ice is a common sight. But when the sea ice is sliced into rectangles and creates a remarkable spectacle like this, it becomes phenomenal. This happened when the ice pushed its way beneath a bridge that can 'break' ice accumulation.