It's always good to step back once in a while and appreciate all of those stuff woman go through every single day. It would not be wrong if we mention that women are hard-working, ambitious, stunning, influential, powerful, strong and simply flawless.
Girls run the world for sure and this list of women, of course, know their game and run it rightly.
Ready For Winters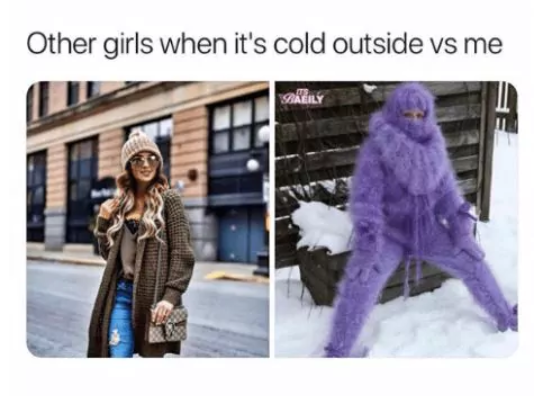 That's the extreme and ultimate preparation for those cold and merciless winter days.
Hold On, I am just getting ready for a screenplay.