Apart from the name and care, it is the looks and morals of the parents that children inherit. Here is a list of 11 celebrity daughters who inherited their father's charisma.
JOHNNY DEPP AND LILY ROSE
The hottest pirate on Earth has a very hot daughter, Lily Rose who is a model and an actress. She has inherited her father's hot looks and a bit of acting skills as well.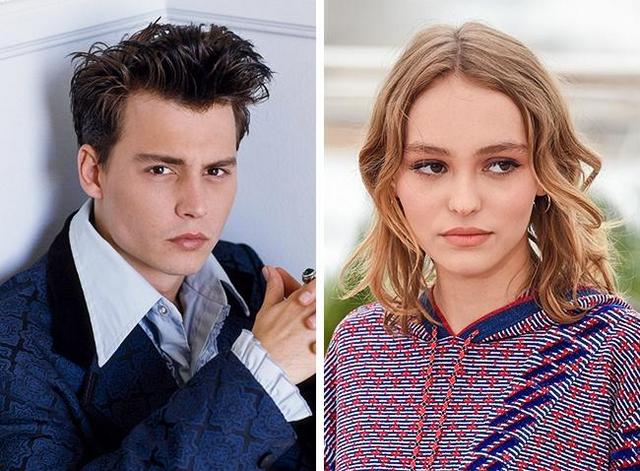 BONO AND EVE HEWSON
Daughter of the very famous rock legend Bono, Even had first acted in "This must be the Place". A smile alike her father's, she has inherited his very stunning looks that could kill.

ARNOLD SCHWARZENEGGER AND KATHERINE SCHWARZENEGGER
Daughter of the very famous actor and also a politician Arnold Schwarzenegger, Katherine is name of fame in the world of writing. She has written books like "Rock What You've Got: Secrets of Loving your Inner And Outer Beauty from Someone Who's Been There And Back" where she motivates young women to grow self confidence.