Children generally replicate their parents either in their looks or matching personality and sometimes both. And most often than not it is easy to match the kids with their biological set of parents with just their looks. But weirdly there are babies out there who look like the world famous celebrities whom they have never met before.
So here we have consolidated a list of such pictures which will surely blow your mind.
Ed Sheeran
The baby girl looks exactly like the 'shape of you' song hitmaker Ed Sheeran.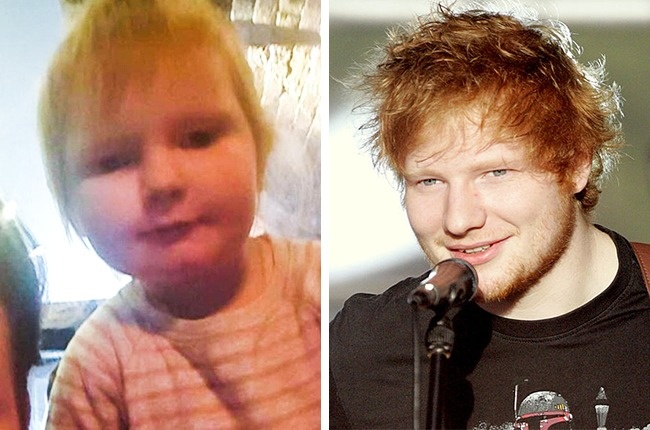 Gandalf is here
This baby here looks like the actor who played Gandalf in Lord Of The Rings.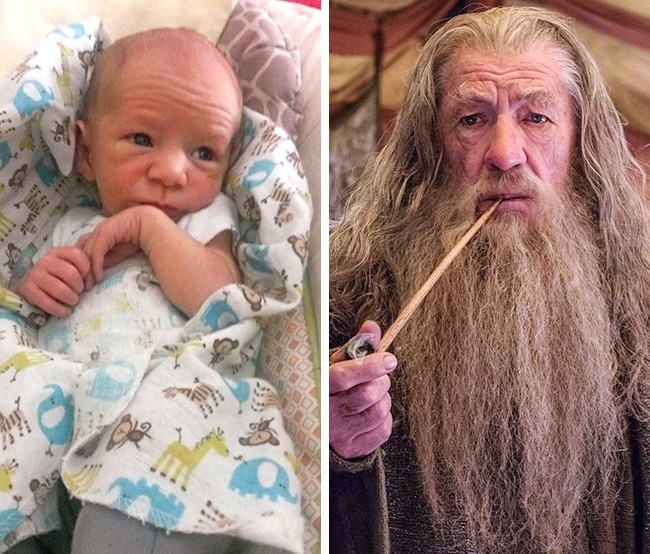 Mrs. Doubtfire

This Baby Girl is a cute replica of Mrs.Doubtfire a much-acclaimed character played by Robin Williams which fetched him a Golden Globe.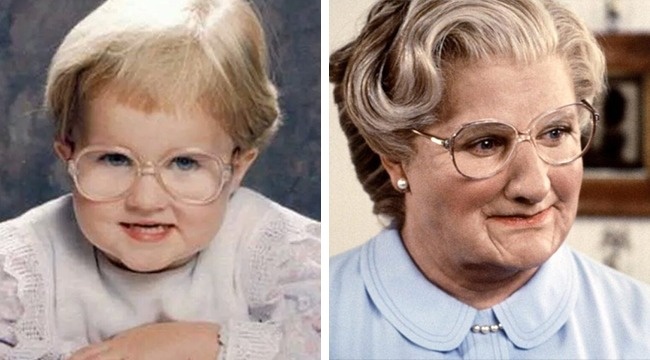 Danny DeVito
This kid looks exactly like Danny DeVito would have been when he was that little, even their smiles are identical.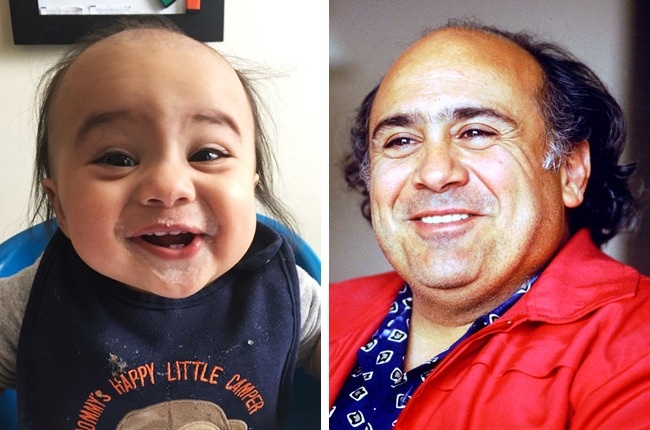 JAY-Z
This American Rapper has a junior replica of himself in this cute little munchkin.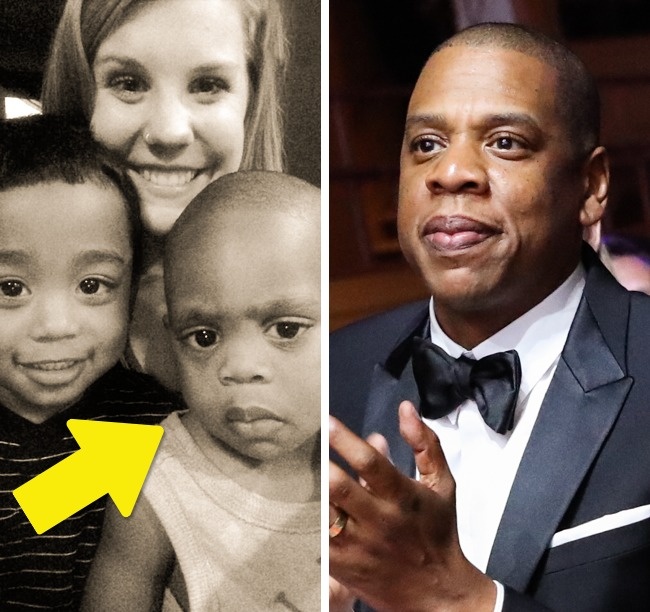 Vin Diesel
This baby not only looks but even scowls like Vin Diesel.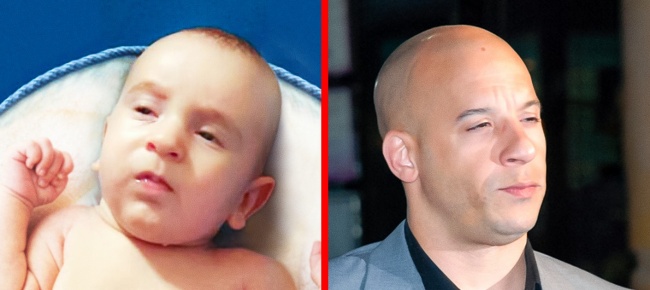 Jamie Oliver
Other than the difference in hair color, this baby girl is a spitting image of Jamie Oliver.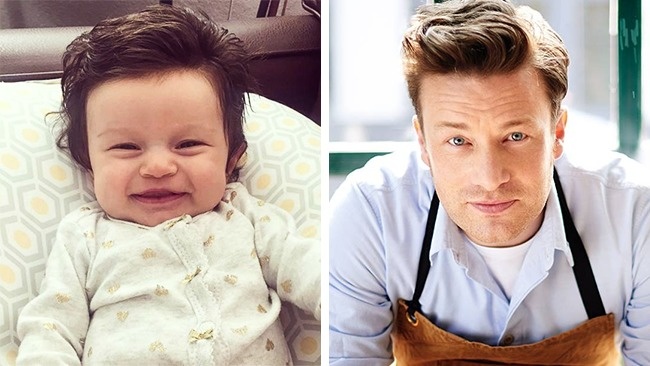 The Office

Looks like this baby's mom was addicted to the sitcom 'The Office' when she was pregnant with him. He just looks like Kevin from 'The Office'.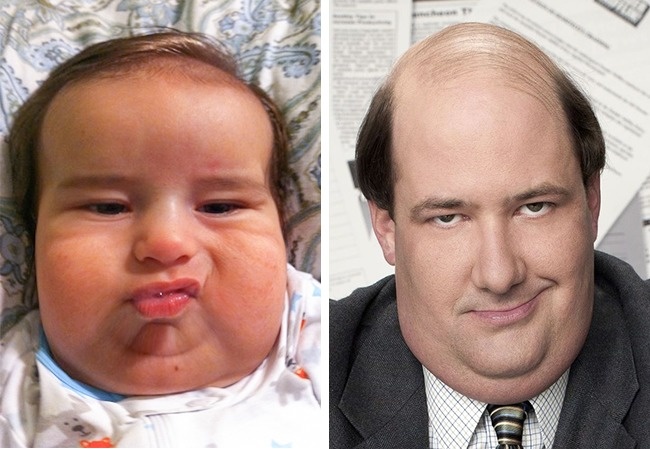 The Chef In Disguise
I just hope this baby only resembles Gordon Ramsay in looks and hopefully has not inherited his mean streak as well.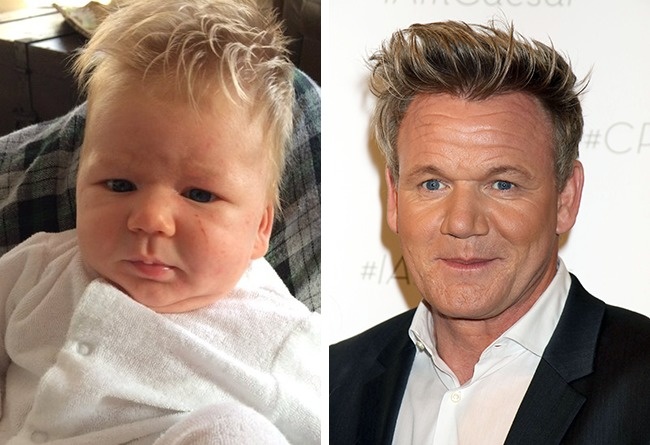 John Legend

This Baby seems identical to the ten-time Grammy Award winner John Legend.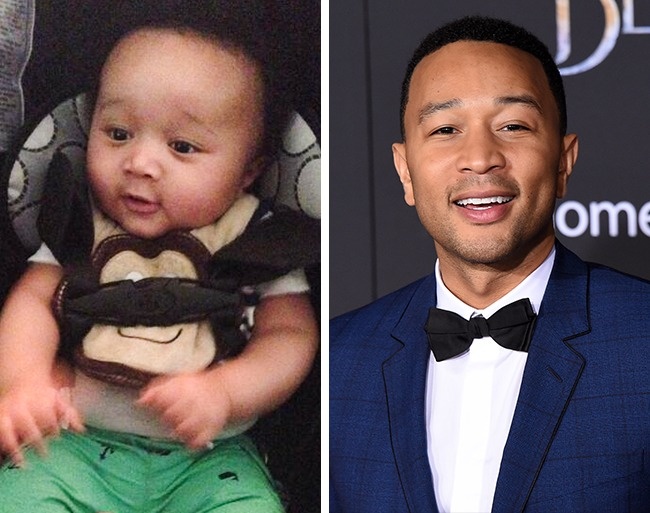 Prince George and His Long Lost Brother
This kid comes across as the twin of Prince George and should be belonging to the royal family.