Command hooks…where do I start? Um, well let's start off with the fact that these tiny plastic wonders are both cheap and amazing! You can use these hooks for so much more than just hanging a picture. Command hooks are a renter's best friend and an answer to every prayer for an easy way to hang up your stuff — no power tools required! Get the most out of a command hook and use these amazing hooks to create the best storage options for your home.
Browse through this list of awesome command hook hacks and let me know which one of these you will definitely be doing.
1. Convenient dry goods storage.
Store your dry goods in plastic containers and use a command hook to keep a scoop attached to the container.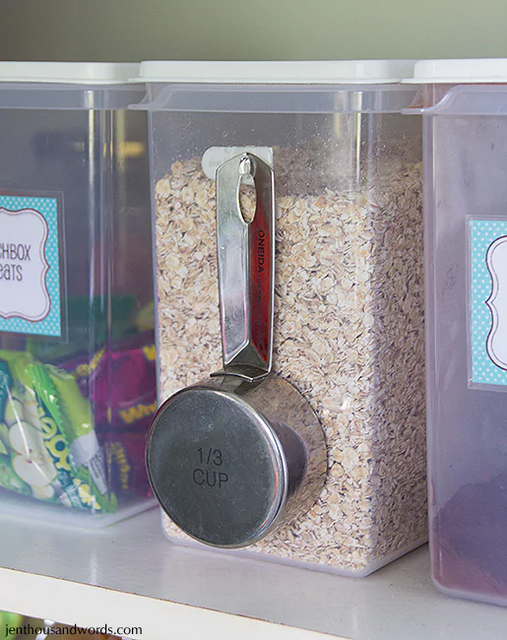 2. Use command hooks around the kitchen.
Aren't these colanders so pretty? They also double as decor.