Unless you wanna be here all day, I suggest you grab your spectacles, because these pics are gonna require you to look very closely. There may be more than meets the eye, and I would hate for you to miss seeing the cool stuff they contain, so sit down, take a look, and enjoy these pictures that are gonna need your full attention.
1. How do you not notice a flower growing in your hand?
I feel like this is something you would've probably seen sprouting up at some point. Or maybe it's just a wart, which is what it looks like in the photo. Does this guy know what warts are?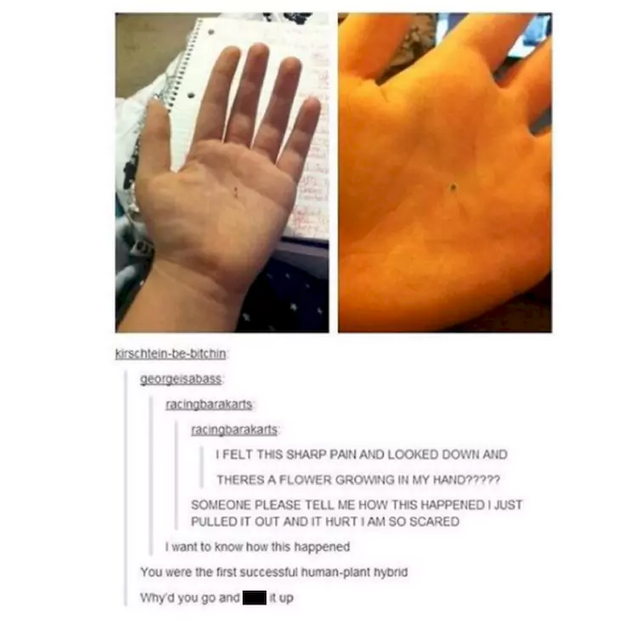 2. This looks like it's just a happy group of girlfriends at a painting party.
If you look a bit closer, you can clearly see who understands the true meaning of art. It's not doing what you're told, it's doing what you feel. And I think that girl feels like she wants some Hamburger Helper.