Ah, school. A six letter word that just slaps ya in the face with memories. Some are good. Most are bad, but we all can't help but miss it sometimes. (???) It was a simpler time. A time when we had some sort of guidance, unlike the trash fire that is adulthood.
1. Oh how the hella passive aggressive memories come flooding back with this classic teacher move.
BUT LIKE WHO TOLD EVER TEACHER THAT THIS WAS AN EFFECTIVE IDEA???
Bonus points if they took a deep breath, sighed slowly and stared into the distance.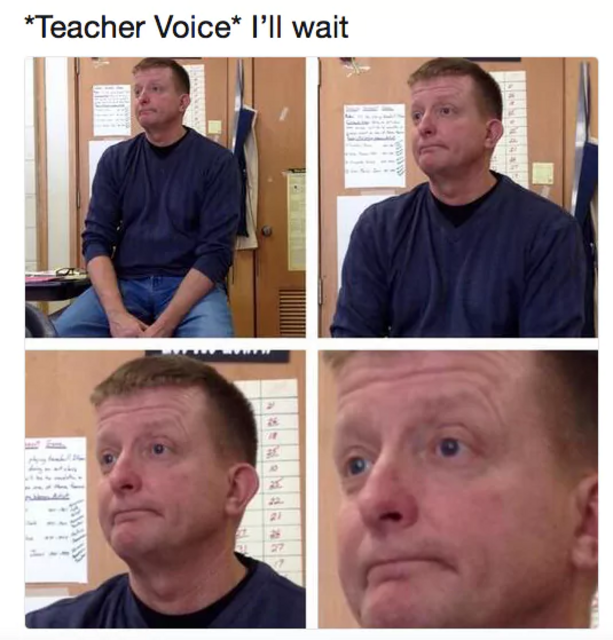 2. HA the only kind of chicken at my school was in a nugget amirite you guys.
Honestly, love how teachers are incorporating livestock into their lectures now. Kids these days get farm animals and what did we get? Overhead projectors.