I don't know about you, but I have a serious rubberneck when the occasion arises. Just when the world seems to be the most boring it has ever been, something bizarre and somewhat terrifying happens and you literally can't take your eyes off of it. Sound familiar? Well then, you'll love these pics.
Here are 10 perfect examples of things that are intriguing but also leave an uneasy feeling in your stomach. Beware: some of these are kinda shocking.
This hornet's nest that formed around a wooden mask in someone's shed.
Can you imagine walking into your shed one day and seeing this staring back at you?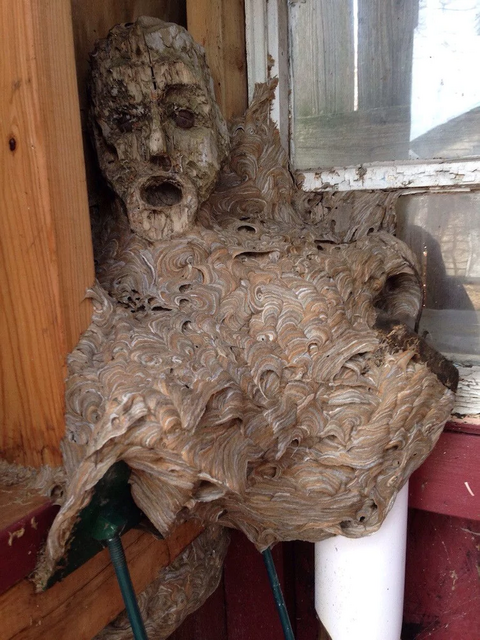 OK, no thanks.
I looked at this pic long and hard trying to think of a logical reason for not one, but three extra seats in the washroom. I got nothing.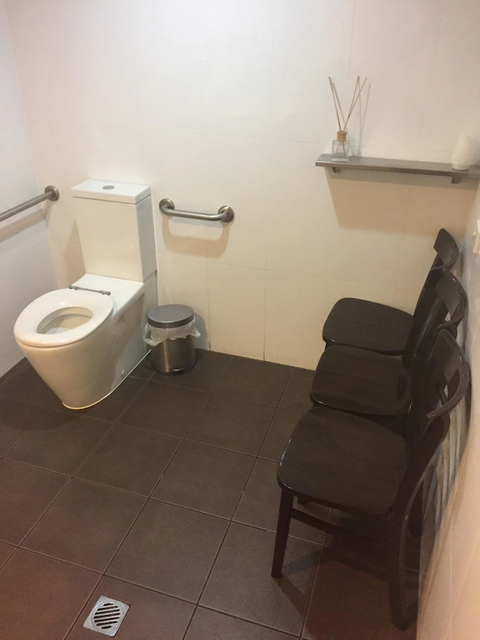 A mountain goat in its natural (and terrifying) habitat.
Props to the photographer for capturing this incredible shot. I can hardly hike to the elevator to leave the office at day's end!